Chad Evenhouse has joined SWCA Environmental Consultants as the Business Development Director for Generation. Chad brings with him more than 19 years of experience as a consulting environmental scientist and business development leader.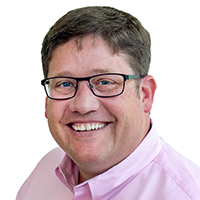 As a professional wetland scientist with a strong background in soils and hydrology, Chad has developed expertise in environmental planning and permitting for large-scale land development and infrastructure projects, including siting feasibility, due diligence, and permitting for utility-scale solar and wind energy facilities.
He has also navigated numerous projects through the agency consultation process, represented clients and industry groups in discussions with the EPA, and provided expert witness testimony for Section 404 permitting and process.