By Anne Oliver and Kate Hovanes
Long before it was a world-class ski town, Olympic Games venue, or host of the Sundance Film Festival, Park City, Utah, was one of the richest silver mining centers in the world.
In October 1868, prospectors discovered a silver vein in the mountains above the future site of Park City. The Ontario Mine, one of the district's largest producers, opened in 1874 and ignited the boomtown atmosphere of the region. More prospectors arrived in droves, carried by the newly complete Transcontinental Railroad.
Soon there were more than 300 individual claims in the district, and during this period many workings in the mountains became sprawling industrial sites. The extraction and processing of ore required support buildings and structures like shafts, head frames, hoist houses, mills, offices, private residences, boarding houses, change houses, roads, rail lines, aerial tramways, conveyor systems, ore bins, water tanks, and water lines. Meanwhile, in town there were businesses and houses to support the miners and their families. Buoyed by modern conveniences like electricity and running water, the town's population ballooned to more than 7,000 by 1898.
Although the mines weathered a number of early financial dips, after World War I, declining ore quality, labor unrest, and the Great Depression combined to bring an end to Park City's prosperity. The population declined sharply. Many houses, commercial properties, and mine sites were abandoned. The wartime economy of the 1940s brought little relief and, by the 1950s, the population had dropped to about 1,000 people. The two largest mining operations were consolidated into United Park City Mines, which became the last remaining mining company in the area.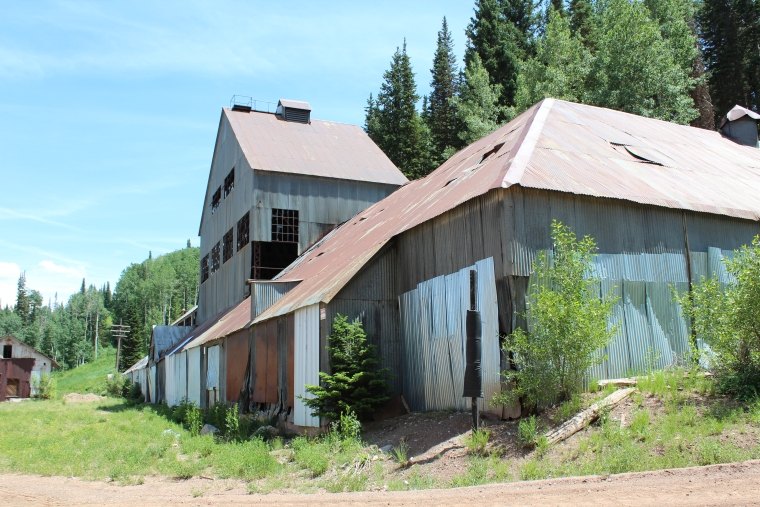 Discovering Treasure Above Ground
That could have been the end of the story. But Park City was resilient, and the next boom was imminent. Skiing had long been a part of the town culture and a method of transportation through heavy snow. A major push for skiing as a recreational activity and economic catalyst began in 1958, when United Park City Mines, recognizing the potential value of its land above ground, conducted a feasibility study to create a ski area, which opened in 1963.
The ski industry has had a profound impact on Park City, which is now one of the premier resort destinations in the world. Today its permanent population is only 7,500, but the town accommodates more than 3 million visitors each year. They come not only for the deep powder, but also for the summer mountain biking, hiking, arts, dining, and the town that still oozes Old West charm.
Although the outdoor recreation industry brought a new economic boom to the area, much of the historic mining infrastructure remains. The various roads, buildings, equipment sheds, processing facilities, offices and bunk houses that sustained the mining practice back then tell an important story today. What should be done with these mining remnants? And what about the surface rights of inactive claims that are leased for development and new use? These are questions that SWCA's architectural history team in Salt Lake City office recently helped VR CPC Holdings, Inc. (commonly known as Vail Resorts) address.
Many locals and tourists ski, hike, or bike past the remains of the mining sites that line the modern ski runs and summer trails, and which are now an integral part of the cultural landscape. These resources represent both an asset and a challenge to Vail Resorts. On one hand, the ore bins and hoist houses are popular attractions for tourists and important to long-time residents as a reminder of community history. On the other, the abandoned mine resources are aging and in many cases are in poor condition. Given the size of some structures, their current state of repair, and the lack of viable new uses, the preservation problem at Park City is daunting.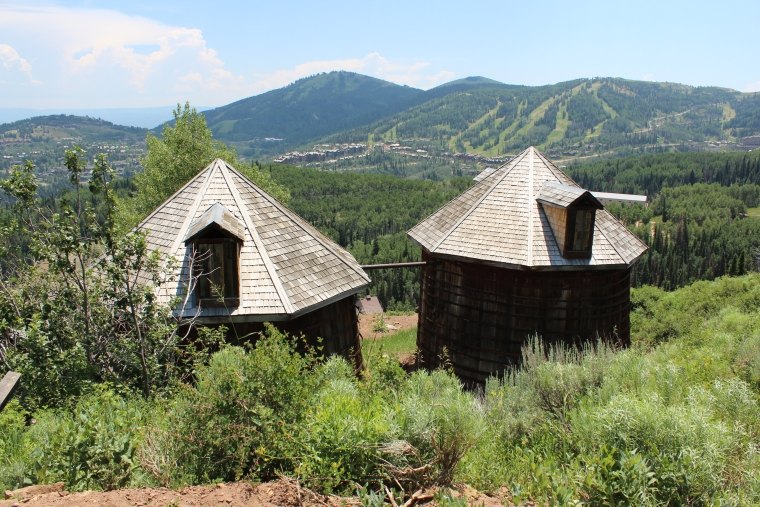 Merging the Past with the Future
Vail Resorts contracted SWCA to create a preservation plan for the mining resources. The plan included an inventory of the sites, assessments of their conditions, options for stabilization and other treatments, and an assessment of resource significance in order to prioritize any future preservation and fundraising work.
In total, SWCA investigated 26 resources that varied in size and complexity from diminutive fire hose houses to a ten-room hoist house with intact equipment and machinery. The options for each resource included:
Stabilization
Leaving the resource "as-is"
Demolition
Public interpretation
Adaptive reuse
Stabilization, in concert with additional documentation and interpretation, is considered the optimum preservation approach for nearly all of the historic mining resources. Stabilization isn't complicated and typically involves repairing or replacing rotted timbers, repairing roofs, and reattaching corrugated metal panels to walls. But stabilization may not be the solution for every resource.
Other options include leaving the resource in "as-is" condition (if it's relatively durable, isolated, or not significant), demolition (if it lacks historic significance and poses a safety risk), interpretation for the public (ranging from a plaque to a documentary film), and adaptive reuse (converting a building to a day lodge, restaurant, or ski area storage facility).
However, accomplishing any of these things will require a considerable dedication of time and money, as well as a long-term investment to maintain the resources. Vail Resorts committed to produce the preservation plan, assist the town of Park City in securing certain preservation easements, create a five-year capital fundraising plan for the community, and make a one-time monetary contribution towards stabilizing the highest priority sites.
Because the stewardship of historic mining resources at the scale identified in the plan is well beyond the scope of Park City Mountain's focus on ski area operations or obligations, the greater Park City community, the Park City Historical Museum, Park City Municipal and the ski resort launched a collaborative campaign to fundraise and garner contributions from the community or other public funding sources. Even ski and snowboard guests are engaged and can contribute by way of the creation of a new mountain trail map tailored specifically to skiing by and learning more about the mining project sites.
The Friends of Ski Mountain Mining History, chaired by several long-time community leaders, has in just a couple short years raised tens of thousands of dollars, resulting in considerable preservation progress on two of the identified priority sites. The restoration work has been overseen by a fifth-generation local miner and contractor who brings incredible passion and dedication to his work. The preservation work on one site, the California Comstock Mill site, has already received award recognition from Preservation Utah and Park City Municipal Corporation.
The Benefits of Planning
By investigating the history and preservation possibilities for the resources on its property, Vail Resorts made an important first step toward addressing the concerns of the Park City community about preserving the area's mining history. Through these efforts, Vail Resorts was also able to develop a closer relationship with Park City's municipal government, its historical society, and the community as a whole. Preservation efforts have also benefited the resort's many visitors, for whom the old mining structures are a key aspect of their outdoor experience.
Of course, Park City is an unusual example. Most old mining districts do not become world-famous ski resorts and receive millions of visitors per year. But that doesn't mean that cultural resources management isn't an important consideration for mining companies. Many situations can trigger a need for architectural history work, including mine expansions, improvements to existing infrastructure, and planning for future exploration and development.
In each of these cases, the work that SWCA has done for Vail Resorts is highly applicable. Preemptive surveys of resources on land owned or leased by mines help to streamline future planning and environmental compliance work. More in-depth documentation and preservation of mine resources is often a key component of regulatory compliance when construction and expansion do occur.
In addition to the benefits offered by proactive resource management, historic preservation efforts can also foster positive public relations. Many mining sites are associated not only with historic infrastructure but also nearby settlements or towns, all of which can be important to local residents and the general public. Recognizing the value of these resources through research, documentation, or hands-on stabilization offers a way to positively engage with communities, as do more targeted public engagement activities like the collection of oral histories, public presentations, and the creation of educational and interpretive literature.
The history of mining is important to us all, and the preservation of significant mining structures that remain on the land is the best way to keep the story alive.
Watch to learn more.
Skier image courtesy of Vail Resorts