Anne Oliver, an architectural historian and conservator in Salt Lake City, has been named the Lawrence S. Semo Scientific Achievement Award winner for the fourth quarter of 2018.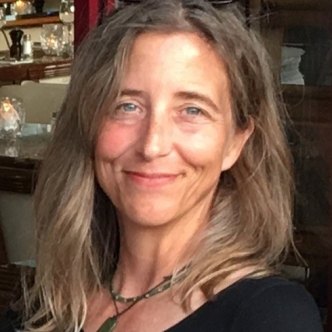 Anne specializes in building material and archaeological site conservation, as well as the history, documentation, and preservation of historic architecture. Anne is able to leverage her technical expertise to lead SWCA to clients and services that haven't traditionally been a significant focus for SWCA. She has been the lead historian on Salt Lake City projects, while also participating on winning teams in the Denver, Sheridan, Pittsburgh, and Austin offices. From developing plans to help clients manage historic properties, to helping developers navigate preservation tax credit programs, and finding grants to fund new and exciting research, Anne's expertise represents the very definition of SWCA's mission of Sound Science and Creative Solutions.
Anne is also active in mentoring younger consultants, urging them to seek additional training and to present the results of their work at professional meetings. She recently took the lead organizing an architectural history working group at SWCA to continue to foster this kind of creativity, collaboration, and performance.
The quarterly Lawrence S. Semo Scientific Achievement Award rewards individuals for demonstrating passion, creativity, and scientific excellence in a manner that advances SWCA's purpose, mission, vision, and values. The award is in honor of Larry Semo, who began working as a biologist for SWCA in Austin in 1993 and transferred to Denver in 1999. A respected and widely published ornithologist and all-around naturalist, Larry had an insatiable desire to learn and a great love for the outdoors until his untimely passing in 2011.