Allison Rohrs has joined SWCA's Pittsburgh office as Senior Renewable Energy Project Manager, contributing to the continuing development of SWCA's work in renewable energy throughout the central and eastern U.S.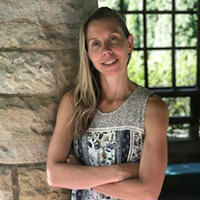 Allison joins SWCA from the Saint Francis University Institute for Energy, where she was the Executive Director for nearly seven years, overseeing a wide range of energy related initiatives in the Mid-Atlantic and Northeast. Her unique and diverse work experience spans operations and maintenance of electric (wind) generators, renewable energy site development, energy policy research, and community outreach. 

Allison has well established relationships with renewable energy developers, investors, manufacturers, policy makers, and other key stakeholders. She studied Environmental Science at the University of Colorado and received her master's degree in Energy and Mineral Engineering from Penn State. Allison is also a Certified Energy Manager by the Association of Energy Engineers.