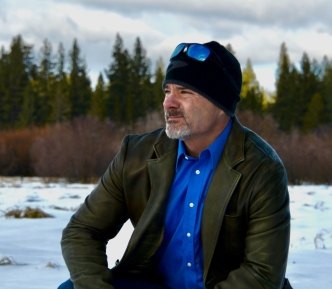 Dave Prall has joined SWCA as our new Data Acquisition Director and will be working with client projects around the country to eliminate informational blind spots through the fusion of remote sensing data acquired from land, sea, air, and space. 
Dave has a diverse background with the common denominator being a focus on solving complex problems through the application of servant leadership and teamwork. A lifelong photographer and videographer, Dave's first career was in tactical logistics with the F117 Stealth Fighter in the US Air Force prior to and during the Desert Storm Campaign. Continuing a path of public service, Dave worked as a law enforcement officer in the State of Nevada, with many roles including search and rescue commander, patrol sergeant, firearms and tactics training officer, and counter sniper.
Dave retired from law enforcement in 2013 to follow his creative passions surrounding photography, aviation, robotics, and data science. A manned aircraft pilot and true data acquisition pioneer, Dave has played a significant role in driving the innovation that has and continues to shape this growing industry. Outside of work, Dave enjoys mountain biking, camping, paddling, motorcycling, skiing, and hiking.