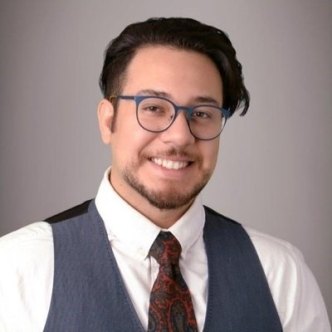 Jeremiah Estrada, Payroll Specialist out of our Phoenix office and co-lead of the LatinX at SWCA Employee Resource Group (ERG) We interviewed Jeremiah Estrada, Payroll Specialist out of our Phoenix office and co-lead of the LatinX at SWCA Employee Resource Group (ERG). He shares what his LatinX heritage means to him and the ERG's current priorities and goals.  
Q: Tell us about yourself and your career. 
A: I am Mexican American, born in Phoenix, Arizona. I grew up visiting my family homestead in Chihuahua, Mexico where I have countless fond memories. I have been with SWCA for just over a year and have really enjoyed my time here; I have an awesome team.
Q: What are your hobbies outside of work?
A: I've played piano since I was five years old – it's a great de-stressor for me. I grew up in a very musical family, which comes from a very rich Latino musical culture. I also love hiking, playing soccer, reading classic literature, and playing Dungeons and Dragons with friends.
Q: What does your heritage mean to you?  
A: To me, it means family – blood or found. I love to be around people and share our culture, whether through music or food. It's all about community and bringing people together.
Q: What would you like people to know about your culture?
A: The LatinX community is very complex and diverse. We are a group of people capable of doing amazing things.
Q: What are some things that you do to recognize and celebrate your culture?
A: I make it a point to celebrate Día de los Muertos with my daughter. It can be a sensitive holiday associated with remembrance and reverence for the dead, but I also want to recognize it as a celebration of life. Mexico has such a rich history – both beautiful and painful – and I want to make her aware of that part of our culture. 
Q: What does leading the LatinX ERG mean to you, and how did you become involved with it?
A: This ERG really spoke to me when I came to SWCA. I was taken away by the commitment to ensuring that everybody has a space where they can go to share their experiences and feel like a part of a group. I learn something every time I go into these meetings. Being a part of the ERG and hearing stories from a diversity of perspectives has opened my eyes to my own community.
Q: What are the goals and activities of the group?
A: Our main goals are to bring awareness to the different types of people that make up the LatinX community and to build upwards mobility for the LatinX in the company to achieve better representation in leadership. With these monthly meetings, we try to make sure that we have something for everyone and that everyone can share their story.