We recently reached our 15th anniversary in San Antonio and now we want you to join us in celebrating this milestone! 
We've partnered with Green Spaces Alliance of South Texas to host an Open House at our office!
You'll have an opportunity to meet and talk with staff from SWCA and Green Spaces Alliance. While you're here, learn more about our respective roles in San Antonio; enjoy local brews, wines, and delicious food; participate in a silent auction to benefit Green Spaces Alliance; and explore our office, conveniently located on the Leon Creek Hike & Bike Trail.
Open House attendees will receive a raffle ticket for a chance to win a Yeti Cooler from SWCA and the first 150 people through the door will also receive a special gift!
Thursday, May 11 | 4-7 p.m.
(email hidden; JavaScript is required)
Silent Auction Items
A family/dual membership to the San Antonio Botanical Gardens
A four-person gift certificate for a night of bat watching at Bracken Bat Cave and a plush Mexican free-tailed bat
A glass-bottomed boat and paddling tour family package (2 adults & 2 children) at The Meadows Center for Water and the Environment
A Texas-themed gift basket with locally produced treats
Sponsors: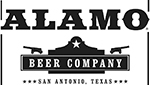 Presentations
4:30 P.M.
Introduction to Green Spaces Alliance
Meet Green Spaces Alliance! You'll hear from Green Spaces Alliance staff about who they are and how the organization is helping ensure a better quality of life in San Antonio now and for the future.
4-5 P.M.
Avian Species Trivia
How familiar are you with your San Antonio bird calls? Join our trivia game for a chance to win prizes!
5 P.M.
Picture Your World
Learn more about Green Spaces Alliance's Picture Your World Youth Photography Program, which has introduced thousands of children to photography and the wonders of nature.
5-6 P.M.
Cultural Resources Interactive Presentation
Watch SWCA's senior archaeologists create replicas of Native American stone tools using local chert!
5:30 P.M.
Urban Land & Water Program
Learn more about Green Spaces Alliance's Urban Land & Water program, which aims to reconnect urban communities with their natural environment, including land and waterways.  The program seeks to facilitate more efficient and effective use of our natural resources while enhancing urban spaces and promoting locally-led community revitalization efforts that focus on economic, social and environmental benefits.
6 P.M.
Land Conservation Program
Learn about Green Spaces Alliance's Land Conservation Program, the accredited land trust portion of the organization's programming.
6-7 P.M.
Informal Biology Q&A
SWCA's senior biologists will be on-hand to answer questions about local species - and be on the lookout for local critters!
Location/Directions
Our Location
From I-10 our office is off UTSA Blvd just before the first light – if you pass the light at Valero Parkway, you've gone just too far. It's a little hidden, but we'll have signs and staff out front to help you find the party and direct you to parking!
(email hidden; JavaScript is required)