Organizations are becoming increasingly aware of their impact in the world.
From emissions to operational impacts to inclusion and diversity, executives understand the need to involve stakeholders and be transparent in their business dealings and reporting.  SWCA works with organizations to identify ways to lessen their environmental impact – from strategy through implementation, data management, reporting and communication.
Our company's purpose, "to preserve natural and cultural resources for tomorrow while enabling projects that benefit people today" speaks directly to the environmental and social components of ESG. As one of the largest environmental firms focused on cultural and natural resources, we bring science-based solutions to our client's projects. These include nature-positive solutions that lead to biodiversity and long-term ecosystem enhancement and sustainable business solutions that ensure long-term commitment and compatibility with other client priorities.
Relevant Services
ESG Strategy
ESG Reporting
GHG Emissions Calculations
Nature-Based Solutions
Carbon Capture and Sequestration
Energy Transition
Environmental Justice Analysis
Meet the Experts
ESG Strategy Reporting
Dawn Hein
Dawn is an environmental engineer with ESG strategy and reporting experience. She has built ESG programs, managed working groups, and produced corporate sustainability reports that include TCFD disclosures, emissions calculations, and climate risk reporting.
(email hidden; JavaScript is required)
Nature-Based Solutions
Daren Pait
Daren is an environmental engineer with more than 20 years of experience in surface water design including natural stream channel and wetland design, shoreline stabilization and living shoreline design, hydraulic flood modeling and mitigation, and watershed management planning.
(email hidden; JavaScript is required)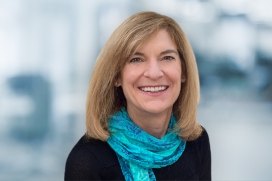 ESG Communications
Eileen Fagan, LEED AP
Eileen has more than 11 years of experience writing and producing sustainability reports to highlight the valuable programs, systems, emissions data, and progress toward ESG goals.
(email hidden; JavaScript is required)
Indigenous Relations
Scott Phillips
Scott is the technical director for cultural resources at the national level for SWCA. He has more than 30 years of experience in archeology, tribal consultation, and historical studies leading historians, archaeologists, and tribal relations experts in cultural resources management endeavors.
(email hidden; JavaScript is required)
Stakeholder Engagement
Sarah Lupis
Sara has over 18 years of experience in stakeholder engagement as a certified professional facilitator designing public involvement processes and engaging stakeholders through public scoping, surveys, and focus groups.
(email hidden; JavaScript is required)