SWCA Is Airborne!
To support the needs of our clients and deliver the highest level of service possible, SWCA offers Unmanned Aerial System (UAS), a.k.a "drone" services.
With a growing team of FAA-licensed UAS pilots, SWCA can capture high-resolution video and georeferenced aerial imagery to be incorporated into GIS products. We offer traditional data analysis and project integration solutions (photogrammetry, 3D modeling, digital terrain mapping), but also can work with clients to produce unique solutions to address specific needs.
UAS services allow SWCA to capture aerial photography when and where it is most relevant.  That may be during construction activities, archaeological excavations, river studies, right-of-way surveys, or endangered plant or wetland surveys, as examples. The ability to capture photography at a certain time and date, at a reasonable cost, gives us a valuable new tool for analysis.
SWCA's drone capabilities and the products we offer will expand as technology and techniques evolve in this rapidly changing market.
William Whitehead, Drone Program Coordinator and Cultural Resource Specialist, shares how drones can be used in all aspects operations at SWCA
Example Drone Applications
Fly-over Videos and Project Overviews
Phase 1 Assessments
Thermal Mapping
Revegetation Monitoring
Reclamation Monitoring
Vegetation Mapping
Change Detection
Digital Elevation Models/3D Topographic Maps
In The News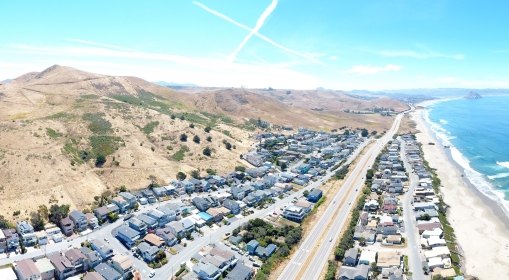 The Wire, Volume 17, No. 3
It's not surprising that drones have made their way into environmental consulting projects. Over the past year, SWCA has seen its list of certified Unmanned Aerial System (UAS) pilots grow from one to nearly a dozen nationwide. Curious how drones have come into play for our industry, we recently took inventory of all the projects that have benefitted from their use.
(email hidden; JavaScript is required)
Take the Next Step
Request general information for proposals and cost estimates regarding our UAS services.
(email hidden; JavaScript is required)