Next Workshop: October 6-8 in San Diego
SWCA's Streamlined NEPA Process and Analysis workshop will provide the tools you need to write NEPA documents that are clear, concise, and defensible, and facilitate the rigorous NEPA process in less time. Both new and experienced NEPA practitioners will be provided an overview of the NEPA process, a review of legal requirements and pitfalls, and an opportunity to work on real-world NEPA projects in an instructional and interactive workshop atmosphere. The course was inspired by evolving federal agency direction to complete NEPA projects within aggressive, truncated schedules and mandated page limits. It was developed by SWCA after years of training federal agencies on how to develop effective NEPA documentation. The course will also include an overview of recent NEPA case law and regulatory shifts, including the potential ramifications of the most recent proposed changes to the CEQ regulations.
Dates
October 6-8, 2020
Location
Hampton Inn San Diego Downtown
1531 Pacific Highway
San Diego, CA 92101
Hotel
The Hampton Inn San Diego Downtown is offering a room reservation rate of $165 per night for NEPA Training participants. The special rate is based on a minimum 3-night stay. You must reserve by September 5 to guarantee this rate.
Or call 619.652.4921 and reference "SWCA NEPA Training" to receive the negotiated rate
Course Fees
Tribal Rate - $795
Government Rate - $895
Non-Government Rate - $995
 
Space is limited! Register to reserve your spot!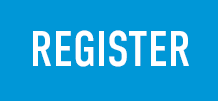 Course Materials
Course training manual (including CEQ guidelines and example Federal agency guideline reference), and case-history workbook. 
Matt was an excellent instructor. Seems to know the topic inside and out and displays a great deal of energy teaching the class. Great course!
Intended Audience:
Industry managers and planners who work on federal lands or with federal permits

Agency planning and environmental coordinators

Municipal planners

Consultant project managers and resource specialists

Decision-makers involved in or reviewing NEPA documents 
After completion of the workshop, participants will:
Understand the overall philosophy and purpose of NEPA. 
Receive a basic overview of the CEQ guidelines and NEPA case law.  
Have a working knowledge of the stages and levels of the NEPA process.  
Understand the implications of the decisions required throughout the NEPA process. 
Be prepared to determine and appropriate situations for categorical exclusions (CE), environmental assessment (EA), and environmental impact statements (EIS).  
Have the practical skills to be able to write streamlined defensible NEPA documents that meet applicable agency schedule and page requirements (for example, recent stringent DOI requirements for a 150-page EIS with a Record of Decision within 1 year of the Notice of Intent to prepare an EIS). 
Learn the role of major federal agencies in the NEPA process and understand the responsibilities of the "third party" NEPA consultant in agency analysis. 
Have an understanding of the responsibilities and ethics of the lead agency, cooperating agencies, and NEPA consultant. 
Understand the step-by-step process from project kick-off through publication of a decision. 
Learn how to design a NEPA process and maintain the administrative record to minimize litigation risks. 
This is real world stuff that he is throwing at you and [you are] learning from that.
Course Instructor
Matt Petersen
Senior Project Manager/NEPA Specialist,
SWCA Environmental Consultants
Matt has more than 20 years of experience as a resource specialist. He has managed 30+ large-scale EISs throughout the U.S. and has used this experience to develop real-world based workshops and trainings. He has the unique experience of leading these workshops while continuing to work on large-scale, controversial NEPA projects.
Daily Class Breakdown
Day 1
Course Overview
Introduction to NEPA
Project Kickoff: Identifying the Players and Appropriate Level of NEPA Analysis  
Document Outline: A Plan for Concise and Defensible NEPA
Purpose and Need: Setting the Stage for the Project
Developing A Reasonable Range of Alternatives
Eliminating Alternatives from Detailed Analysis 
Day 2
Planning for Streamlined Issue-Based Impact Analysis
Identifying Substantive Issues
Eliminating Non-Substantive Issues
Cause-and-Effect: Identifying Impact Indicators and Methodology
Writing Streamlined Impact Analysis 
Day 3
Cumulative Impacts Analysis
Writing a Defensible Decision
Organizing and Maintaining an Administrative Record
The Changing Face of NEPA: Recent Updates
General Review / Q & A Session 
Course Instructor
Instructor
Matt Petersen has a BS in Wildlife and Fisheries from Texas A&M University and an MS in Aquatic Ecology from Utah State University. He has managed, provided NEPA oversight, or worked as a resource specialist, for over 30 large-scale EISs, including projects from Alaska to Vermont. His NEPA project experience encompasses agency resource management plans, mining, oil and gas, pipelines, transmission lines, wind farms, airports, and power plants.
He has and continues to use his experience to develop and teach real-world based NEPA workshops and trainings for the BLM, Forest Service, Federal Aviation Administration, various Water Conservancy Districts, Department of Defense, and other federal agencies and industry clients. Matt is one of those rare instructors that both instructs NEPA and works on large-scale controversial NEPA projects on a daily basis. As an example, in the last 3 years Matt has managed the TransWest Express Transmission Line EIS (BLM, Western Area Power Administration, and Forest Service) and the Bald Mountain Mine Expansion EIS (BLM).
Additionally, Matt is currently providing NEPA management, oversite and/or alternatives facilitation on multiple EISs, including the Robinson Mine, the Gibellini Mine EIS, the Bears Ears National Monument Management Plan EIS, and the Willow Creek Oil and Gas Master Development EIS. Matt is also a regular contracted instructor for several NEPA classes for the BLM National Training Center (NTC). 
(email hidden; JavaScript is required)