On July 6, SWCA Environmental Consultants was awarded first place in the Zweig Group's 2021 Marketing Excellence Awards in the Recruitment/Retention category in recognition of the SWCA Career Landscape, an innovative career development program designed to help employees chart their unique paths for rewarding careers at SWCA.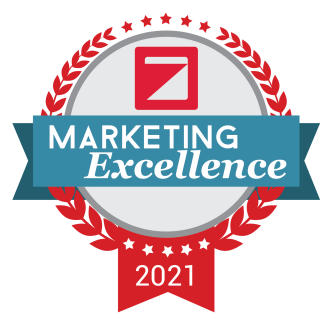 The SWCA Career Landscape creates a vivid and accessible picture of what success looks like at SWCA. Alongside developing the SWCA Career Landscape, the team thoughtfully executed a marketing campaign to communicate and roll the program out to the company. The marketing strategy included launching a website, hosting multiple training series for different target audiences, and generating excitement before and throughout the program rollout through interactive initiatives like a virtual escape room scavenger hunt.
The annual Zweig Group awards recognize outstanding, results-driven marketing in the AEC industry. Award entries are judged by a team of marketing professionals and evaluated based upon overall creativity, messaging, results achieved by the campaign, and level of design. You can view the full list of winners here.
Winners will be celebrated at both the virtual and in-person versions of the ElevateAEC Conference this year – the virtual ElevateAEC Conference and ElevateHer Symposium kick off on September 13, and the in-person ElevateAEC Conference and Awards Gala takes place November 3-5 in Denver, Colo. Winners will also be featured in Zweig Group's weekly management newsletter, The Zweig Letter, and Zweig Group's other marketing channels.