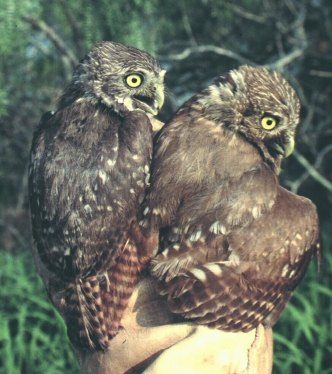 On December 22, 2021, the U.S. Fish and Wildlife Service (FWS) proposed to list the cactus ferruginous pygmy-owl as a threatened species under the Endangered Species Act (ESA). The proposed rule would prohibit take of the pygmy-owl, except for take arising from certain conservation and monitoring activities. The FWS invites comments on the proposed rule through February 22, 2022. A final rule is expected in 2023.
The pygmy-owl first received federal protection in 1997 but was delisted in 2006. In 2011, the FWS determined that a petition to relist the pygmy-owl was not warranted. A court decision in 2017 directed FWS to reconsider that finding. The current proposed rule is the FWS's latest review and proposal regarding the status of the pygmy-owl.
WILL MY PROJECTS BE AFFECTED?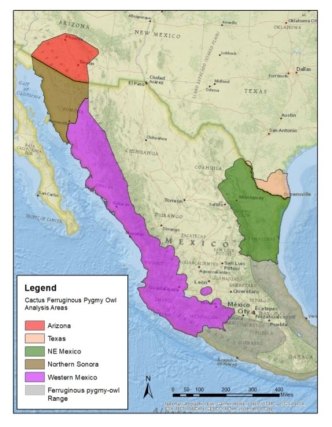 The pygmy-owl's range is primarily in Mexico, but the pygmy-owl also occurs in parts of southern Arizona and south Texas. The pygmy-owl nests in the cavities of trees and cacti.
The FWS identifies habitat loss and fragmentation and climate change as the primary threats to the pygmy-owl. These threats act through urbanization, invasive species (particularly buffelgrass), and agricultural or forest production, or result from increasing temperatures, decreasing precipitation, and increasing intensity of weather events. Land development and agricultural activities in pygmy-owl habitat could be affected if the listing becomes final.
LEARN MORE AND GET INVOLVED
Review the Proposed Rule: The FWS published the proposed rule in the Federal Register. Click here to view.
Attend a Public Meeting: The FWS is holding a virtual public informational meeting and hearing on January 25, 2022. Register here to attend.
Submit Comments: Submit comments through February 22 on www.regulations.gov under Docket Number FWS–R2–ES–2021–0098 or click here.
SWCA CAN HELP
We supported our clients with technical, scientific research, and regulatory compliance services when the pygmy-owl was previously listed. Our experienced biologists and regulatory specialists remain ready to help you understand the proposed listing and explore ways to minimize risks to project timelines and budgets. Our scientists can also help you prepare comments on the proposed listing rule, including activities that the FWS should consider exempting from the prohibitions on take.
With questions or for more information, please contact:
(email hidden; JavaScript is required) | Lead Biologist
(email hidden; JavaScript is required) | Prinicpal Biologist, Texas
(email hidden; JavaScript is required) | Natural Resources Technical Director - ESA Services