These two awards recognize Dr. Steven W. Carothers' contributions to the environmental industry. 
The Environmental Business Journal has named SWCA founder, Dr. Steven W. Carothers, as a 2021 Lifetime Achievement Award and Earth Science Pioneer Award recipient.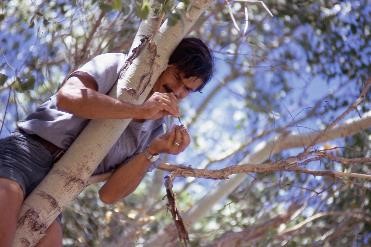 Dr. Steven W. Carothers gathering data on vermilion flycatchers for the Verde River avian study, early 1970s.With more than 40 years of service in ecological research, environmental regulatory compliance, and resource management, Dr. Steven W. Carothers has done a thing or two during his career. Notably, he led a five-year avian study along Arizona's Verde River that revealed the highest breeding bird density in any habitat in the continental United States at that time, a finding that saved one of the largest native riparian forests left in the state. The study helped awaken the scientific community and government agencies to the high biotic productivity of riparian habitats and helped end phreatophyte control on southwestern streams and rivers. Carothers also played a key role in monitoring the environmental impacts of the Glen Canyon Dam and revolutionized the way the National Park Service handled a staggering volume of human waste on river trips in the Grand Canyon, a process still used 40 years later. While monitoring fish on the Colorado River, he participated in the discovery that existing electrofishing equipment harmed fish and helped change electrofishing practices. Most recently, Carothers was the first to note the colonization of Grand Canyon by nesting Canada geese and is currently studying the rapid growth of that population. And, of course, he founded SWCA Environmental Consultants, now one of the largest purely environmental compliance companies in the U.S. 
After nearly 14 years at the Museum of Northern Arizona in Flagstaff, Arizona, Carothers started a small ecological consulting firm in 1981. Steven W. Carothers & Associates (SWCA) was born.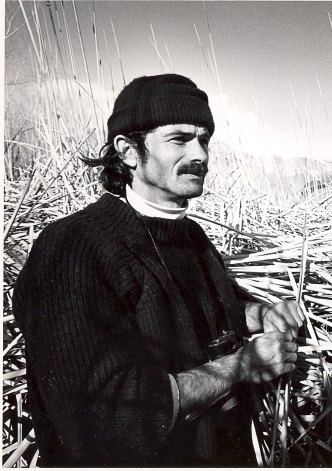 "The SWCA core value "always learning" has been an apt description of my professional life," said Carothers. "It's essentially why I started SWCA, and ever since those early days we have been a firm based on sound science. We serve our clients by telling them what they need to know—sometimes it's not what they want to hear, but in the end, we help them make decisions that help protect our natural and cultural resources." 
Initially set as a sole proprietorship, SWCA became incorporated in 1984. Carothers assembled and empowered a key team of entrepreneurial-minded specialists to help lead the organization. By the end of 1998, SWCA had grown to nine offices in five states, and Dr. Carothers began shifting the company to an Employee Stock Ownership Plan (ESOP). SWCA became 100% employee-owned in 2000.  
"As a mentor, colleague, and friend, Dr. Steve Carothers has made an immeasurable impact, from connecting with thousands of people throughout his career and outdoors lifestyle, to protecting our environment through his scientific research," said Joseph J. Fluder, III, current CEO and President of SWCA. "SWCA is truly based on the values that Steve encompasses and I wouldn't be leading SWCA today without Steve's leadership and support." 
Carothers stepped down from the top management role in 1999 but has since stayed on as a senior scientist and board director. Now headquartered in Phoenix, Arizona, SWCA has grown to 39 offices, stretching from Portland, Maine, to Honolulu, Hawaii. 
The EBJ Lifetime Achievement Award honors leaders for their decades of service and contributions to the environmental industry. The EBJ Earth Science Pioneer Award was inaugurated for the 2021 class of EBJ Business Achievement Awards to recognize lifetime contributions of leaders and innovators across the earth sciences, not necessarily in business domains. Read the EBJ announcement for more details.