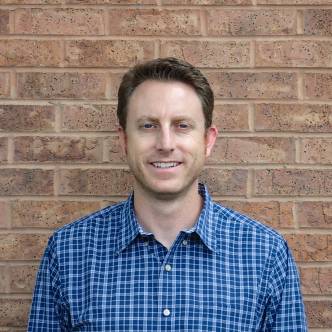 Matt McMillan has been chosen as the new Natural Resources Director for the Austin office. Matt has worked in the Albuquerque Office for the past 18 years as a Biologist and Senior Project Manager managing projects, working with clients, and supervising staff.
Originally from Silver City, New Mexico, Matt graduated with a degree in Biology from New Mexico State University and earned his Master's in Biology from the University of Texas at El Paso in 2002. He worked in Las Vegas, Nevada from 2002-2005 conducting surveys for small mammals and herps, specifically Mojave desert tortoise, Gila monster, and rattlesnakes before joining SWCA in 2005. Since then, he has conducted threatened and endangered species surveys and habitat assessments, aquatic resource surveys, delineations, Clean Water Act permitting, vegetation sampling, habitat restoration, ecological monitoring, and more.
Matt's wide range of experience in water, solar, wind, mining, oil & gas, and transportation business line projects will make him well equipped for this role.
Congratulations, Matt!