WHAT HAPPENED?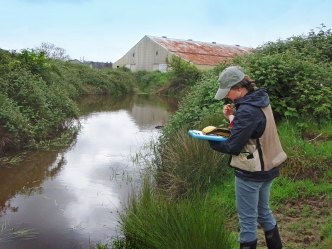 The U.S. Fish and Wildlife Service (Service) seeks input on new regulations for species conservation banks under the Endangered Species Act. The Service intends that these regulations also apply to other forms of habitat-based compensatory mitigation and be compatible with the regulatory standards for wetland mitigation.
WHY DOES IT MATTER?
Currently, there are few regulatory standards for species mitigation. New regulations could influence the types of actions considered suitable, the steps needed to put mitigation in place, and the level of effort to maintain mitigation value over time. These considerations could influence the availability and cost of mitigation for Endangered Species Act permits and consultations. New rules on mitigation could also lengthen the time needed to complete environmental permitting and get projects started.
SHARE YOUR THOUGHTS!
The Service expects to issue a proposed rule for mitigation standards later this year and seeks input from the public through September 26, 2022. Submit comments electronically through the Federal eRulemaking Portal at www.regulations.gov under Docket Number FWS-HQ-ES-2021-0137.
SWCA CAN HELP
Contact SWCA's Endangered Species Act and mitigation experts to help understand how new regulations could affect your business. We can help you craft comments that let your voice be heard.
(email hidden; JavaScript is required) | Technical Director - ESA
(email hidden; JavaScript is required) | Vice President - Scientific and Technical Services