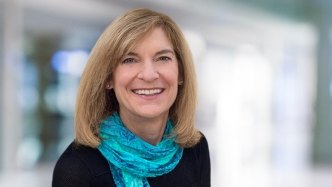 SWCA names Eileen Fagan, LEED AP, as the company's first full-time Sustainability Director. In this newly established role, Fagan will lead key initiatives related to organizational sustainability, charitable giving, and supplier diversity. As well as support the growth of SWCA's environmental, social, and governance (ESG) services for clients.
"Our clients are becoming increasingly aware of their impact on the world and expect to partner with consultants who are prioritizing sustainability," said Joseph J. Fluder III, CEO and President of SWCA. "During her time at SWCA, Eileen has made a significant impact in building our sustainability program and I'm excited to see where she'll take it next in this dedicated role."
As sustainability director, Fagan will focus on setting and achieving goals surrounding SWCA's sustainability framework. She will continue to produce SWCA's yearly ESG reports as well as assist clients with their sustainability reports.
"We understand our responsibility as an organization but also as a partner to our clients," said Fagan. "I'm eager to help achieve SWCA's goal of being an industry leader in sustainability—a goal that we take seriously—by proactively developing and implementing programs that lessen our negative impact on the environment while broadening our efforts to give more back to the communities where we live, work, and play."
In her 11 years at SWCA, Fagan formalized SWCA's nationwide Gives Back program, organized the Environmental Sustainability Committee, reignited the Green Team Network, started the ESOP Communications Committee, and developed the Client Manager program. She has led the development of the company's ESG Report for 11 years running.
More About Sustainability at SWCA
With 15 years of experience in ESG reporting, publishing, and tracking our emissions, SWCA works with organizations to identify ways to lessen their environmental impact from strategy through implementation, data management, reporting, and communication. As one of the largest environmental firms focused on cultural and natural resources, we bring science-based solutions to our clients' projects. These include nature-positive solutions that lead to biodiversity and long-term ecosystem enhancement at the same time as sustainable business solutions that ensure long-term commitment and compatibility with other client priorities.