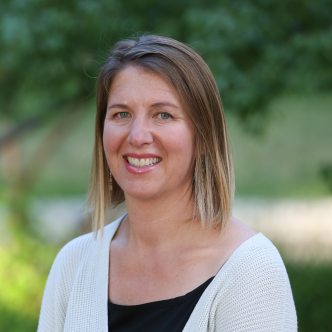 Erica Gaddis has been selected as Water Resources Technical Director. In this role, Erica will be a champion and advocate for water resources professionals and services across the company, building on the successes of the established water practice groups.
Erica is rejoining SWCA after finishing a short-term role with the Western States Water Council as a Senior Policy Advisor. Erica was a Principal Scientist at SWCA in the Salt Lake City office between 2007 and 2014 where she led water quality projects for state and industry clients. She also served as Director of the Utah Division of Water Quality between 2017 and 2022.
Erica is adjunct faculty at the University of Utah and serves on the Board of The Leakey Foundation. She regularly contributes to United Nations Environment Program projects including her current work chairing the Measuring Progress: Water Ecosystems and the SDGs report working group.  She holds a BS in Biology and Environmental Science from Willamette University in Oregon; an MS in Environmental Science and Policy from Central European University in Budapest, Hungary, and a Ph.D. in Natural Resources from the University of Vermont, Gund Institute for Ecological Economics.
"I look forward to developing new opportunities for collaboration and career development, developing strategies to elevate the quality of our technical practice, and ensuring we deliver the best team and work products to our clients," said Erica.