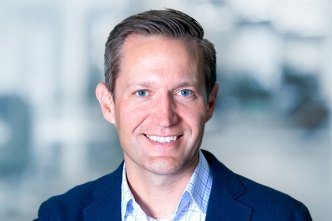 SWCA names Matt Zoss Vice President of the Southeast to lead the company's growth strategy in the southeastern United States. In this newly established role, Zoss will oversee operations for multiple offices across North Carolina, Florida, and Puerto Rico, while working with these teams to enhance client relationships and strengthen SWCA's presence.
"SWCA continues to see opportunities to grow and provide more value in the southeastern U.S. for our clients, employees, and communities," said Robert Kloepfer, Senior Vice President of the Central-East Region. "It all starts with having excellent people working as part of the team, and I'm confident Matt's proven talents in client services and business development, employee growth and development, and business acumen will be undoubted assets as we expand our national presence in the Southeast."
SWCA's Southeast presence has grown organically and through acquisitions (REAP and OEC) in the last few years, increasing the number of employees from two in 2019 to more than 90 at the end of 2022. This newly defined Southeast subregion is part of a larger reorganization of SWCA's Central-East region spurred by tremendous growth in the area and is designed to better serve the company's clients.
"Growing our presence is the key focus for us in this region," said Zoss. "I'm excited to shift my focus to the southeastern U.S., bringing these talented teams together and offering our clients the consistent SWCA support known nationally to these new geographies."
Zoss joined SWCA in 2019 as Vice President of the Rocky Mountain Plains subregion. He has more than 20 years of experience as an environmental consultant, project manager, and operations manager demonstrating leadership and client focus on energy, transportation, mining, land development, and water infrastructure projects.