Proven leaders promoted to Chief Operating Officer, Chief Delivery Officer, and Global Strategic Management Officer
SWCA Environmental Consultants, a leading global environmental consulting firm, today announced the appointment of three executives to bolster the company's leadership team. These additions reflect SWCA's commitment to excellence, innovation, and sustainability, positioning the company for continued growth and positive global impact.
"As SWCA embarks on a new chapter driven by accelerated growth, these key positions will help us continue to provide excellent service and quality to our clients," said Joseph J. Fluder, III, CEO and president of SWCA. "Carefully selected, these individuals will strengthen our leadership in bringing strategy, sound science, and creative solutions to global environmental and societal challenges."
Robert Kroeger – Chief Operating Officer (COO)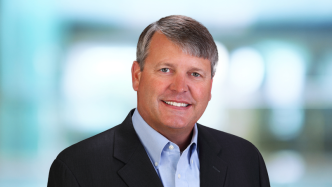 Effective June 18, 2023, Kroeger serves as COO and is responsible for the company's consistent and sustained financial performance, employee engagement, earnings and profitability attainment, and operational leadership development across SWCA's U.S. offices. As SWCA scales, this position will focus on enabling employees to be successful across the company by focusing on operational efficiencies and company culture.
Joining SWCA in 2019 as the senior vice president of the West region, Kroeger brings more than 30 years of experience in business development, strategic planning, and financial management.
Norma Crumbley – Chief Delivery Officer (CDO)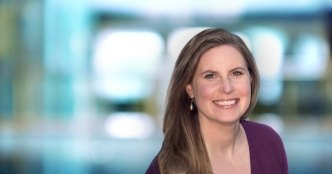 Effective July 2, 2023, Crumbley serves as CDO and will play a pivotal role in enhancing client experience with a focus on three critical pillars: program management, innovation, and scientific and technical expertise. This role is strategically designed to adopt best management practices for client collaboration, quality of deliverables, scientific and technical excellence, process optimization, and client-focused innovation.
Joining SWCA in 2005 and most recently serving as the senior vice president of the Rockies region, Crumbley brings more than 18 years of experience in field operations, project management, and cultural resources to this position, and serves as a member of SWCA's board of directors.
Robert Kloepfer – Global Strategic Management Officer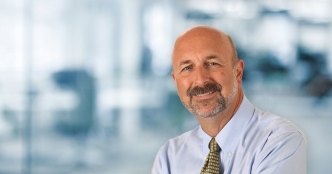 Effective May 31, 2023, Kloepfer serves as the global strategic management officer and will lead the delivery of specialty management consulting and assist clients in designing and executing sustainability strategies, initiatives, programs, and investments that drive both business value and positive environmental and social impacts. Kloepfer will work with leaders of ALO Advisors, SWCA's latest acquisition, and spearhead efforts to become a global leader in sustainability and environmental services.
Joining SWCA in 2019 as the senior vice president of the Central-East region, Kloepfer brings more than 33 years of experience in business and client development, service delivery, operational management, and staff development to this position.  
These three positions join SWCA's existing c-suite team of Joseph J. Fluder, III, chief executive officer and president; Denis Henry, chief financial officer and executive vice president; Deborah Owens, chief people officer; and Linda Lannen, chief technology officer.
About SWCA
Founded in 1981, SWCA is a 100% employee-owned environmental consulting firm. SWCA provides a full spectrum of environmental services focused on sustainability strategy, environmental planning, natural and cultural resources management, permitting and compliance, water resources, ecological restoration, and disaster and resilience. We combine scientific expertise with in-depth knowledge of regulatory requirements to achieve technically sound, cost-effective solutions for environmental projects.