Established in 2001, SWCA's San Antonio office has earned a reputation among private and public clients for providing superior environmental services. The San Antonio office primarily serves the Hill Country and South Texas regions specializing in a variety of industries, including state and local government, water agencies, land development, transportation, oil & gas, transmission, and power generation.
Local Specialties
In addition to our nationwide services, experts in San Antonio specialize in:
• Cultural Resource Investigations
• Archaeological Construction Monitoring
• Geoarchaeology Assessments
• Soil and Groundwater Sampling
• Stormwater and Water Quality Sampling
• Aquatic Resource Relocation Services
• Freshwater Mussel Surveys
• Invasive Species Removal
• Seagrass and Mangrove Surveys
• Biological Assessments
• Wetland and Stream Delineation
• Federal Endangered Species Surveys (Songbirds and Karst)
• State-Listed Endangered Species Monitoring
• Karst and Cave Studies
• Geologic Assessments
• Groundwater Availability Studies
• Karst Construction Monitoring
• Habitat Conservation Plans
• Texas Water Development Board Environmental Assessments
• City of San Antonio Habitat Compliance
• City of San Antonio UDC - Environmental Compliance
Key Agency Relationships
• City of San Antonio
• San Antonio Office of Historic Preservation
• Texas Department of Transportation
• Texas General Land Office
• San Antonio Water System
• Texas Parks and Wildlife Department
• United States Army Corps of Engineers
• Texas Historical Commission
• Bexar County
• U.S. Fish and Wildlife Service
• Edwards Aquifer Authority
• San Antonio River Authority
Local Contact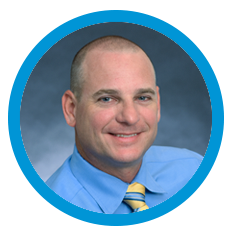 Kevin Moczygemba | Director, San Antonio
(email hidden; JavaScript is required)
Need More Info?
Contact our San Antonio office.
(email hidden; JavaScript is required)