Whether you are a commercial, industrial or government facility, you face the challenge of complying with air quality requirements while reducing operational costs and risks.
Understanding the myriad requirements of amendments to the Clean Air Act in 1990 — addressing acid rain, urban pollution, and toxic air emissions — and their applicability to both small and large industries can be overwhelming.
SWCA's experts will help you navigate air quality regulatory processes and create programs that are efficient and compliant. Our experts are well-versed in federal, state, and local permitting and compliance processes. Among our staff are recognized experts in programs ranging from the Acid Rain Program and Clean Air Interstate Rule to the NOx Budget Program and greenhouse gases (GHG).
Our knowledge of air quality regulations and permitting programs — along with our experience working with federal, state, and local agencies — allows us to quickly and efficiently obtain permit approval. We are proficient at identifying sources of air emissions and quantifying the results using engineering principals and, as appropriate, emission factors. We provide compliance development, auditing, emissions inventories, and reporting to appropriate regulatory agencies. SWCA is at the forefront of emerging efforts and regulatory mandates related to GHG emissions.
Relevant Services
Title V Permit Preparation
New Source Review (NSR) Services
Minor Source Permits
Emission Offsets/Emission Reduction Credits (ERC)
Emissions Inventories
MACT Evaluation, Permitting, and Compliance Strategies
RACT/BACT/LAER Analysis
Air Quality Analyses for Environmental Assessments (EA) and Environmental Impact Statements (EIS)
Owner/Operator Liaison for Agency Negotiations
Long-term Permit Maintenance
Strategic Data Management
Audit Program Development and Comprehensive Onsite Audits
Meet the Experts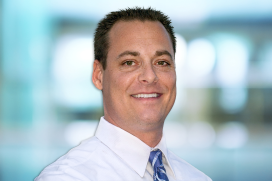 Director - Air Quality
Brad Sohm
Brad has a background in chemical engineering and specializes in air quality compliance and permitting, noise impact analysis, health and safety, environmental site investigations, environmental remediation, and NEPA impact assessments.
(email hidden; JavaScript is required)