Healthy, sustainable water benefits both people and the environment.
At SWCA, our water resources services are divided into two main categories: water resources permitting and water as a natural resource.
Driven primarily by the Clean Water Act, our water resources permitting services focus on hydrological phenomena such as the movement and distribution of surface and groundwater. Our experts bring an interdisciplinary approach to help clients navigate water laws at all levels of government.
Approaching water as a natural resource, our scientists conduct thorough investigations of aquatic species and habitats to develop comprehensive management plans, ranging from riparian enhancement and restoration to the recovery of threatened, endangered, and sensitive species.
Relevant Services
Clean Water Act (CWA) Section 401/402 and 404
National Pollutant Discharge Elimination System (NPDES)
Stormwater Pollution Prevention Plans (SWPPP)
Special Area Management Plans (SAMP)
Total Maximum Daily Load (TMDL) Assessments and Monitoring
Turbidity Monitoring
Water Supply Analysis and Alternative Development
Water Resource Management and Planning
Water Resources Data Management and Storage
Water Quality Assessments and Modeling
Water Quality/Quantity Monitoring
Drinking Water Source Protection Plans
Stormwater Inspection Services
Aquifer Tests
Public Drinking Supply Water Well Design/Installation
Groundwater Impact Assessment and Mitigation
Groundwater and Surface Water Modeling
Stream-gaging and Weir Design
Recharge, Reuse, and Mitigation Design
Hydrologic Modeling Services
Groundwater Hydrology
Sediment Quality Testing
Expert Witness Services and Water Rights Negotiations
Stream and Riparian Habitat Assessments
Watershed Analysis
Limiting Factors Analysis
Habitat Enhancement and Restoration Design, Implementation, and Monitoring
Non-native Predator Removal
Regulatory Compliance and Permitting
Hydrographic and Geomorphic Surveys
California Rapid Assessment Method (CRAM)
Meet the Experts
Team Lead
Brian Crook
Brian has more than 29 years of experience in public involvement, conflict resolution, and public information supporting water resources programs. He has a record of success consulting to public agencies, state and county governments, and private clients, as well as stakeholder outreach and public education efforts related to coastal ecosystem restoration, flood control, water supply, harbor planning, and other water issues. 
(email hidden; JavaScript is required)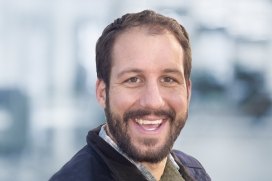 Rockies Region
Chad Baker
Chad has nearly 20 years of experience with multi-discipline resource inventory and regulatory permitting projects. He specializes in multi-agency consultation, siting and routing, mitigation planning and construction compliance projects. 
(email hidden; JavaScript is required)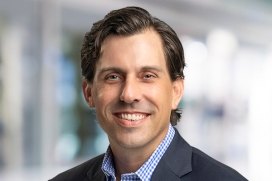 Central/East Region
Will Norman
Will has experience in planning, development, and management of multi-disciplinary water resource projects and programs. He primarily focuses on coastal restoration and flood protection. 
(email hidden; JavaScript is required)