At SWCA, we believe in helping our communities in a meaningful way, collectively and as individuals.
What inspires me is the feeling of contributing in a positive manner to the social and environmental fabric of our communities.

- BILL HENRY, DIRECTOR, SAN LUIS OBISPO
Every year our employees participate in an array of community and charitable service projects. We volunteer our time and professional expertise, raise funds for worthy causes, and donate everything from food and holiday gifts for needy families to school supplies for disadvantaged kids and personal care items for shelter residents. Most of these activities are grassroots efforts that take place at the office level.
In addition, SWCA offers employees Gives Back Hours. This annual benefit gives employees 4 hours of paid time to use toward volunteer events, such as donating blood or participating in a park clean-up. SWCA also offers employees the opportunity to donate to charitable organizations in lieu of receiving service awards and/or holiday gifts.
Last year, SWCA donated $112,000 to 145 charities, and together, our employees dedicated more than 1,400 hours to various events and causes.
Our CEO, Joseph Fluder, tells us how the SWCA Gives Back program started and how far we've come in the video below.
SWCA Gives Back Events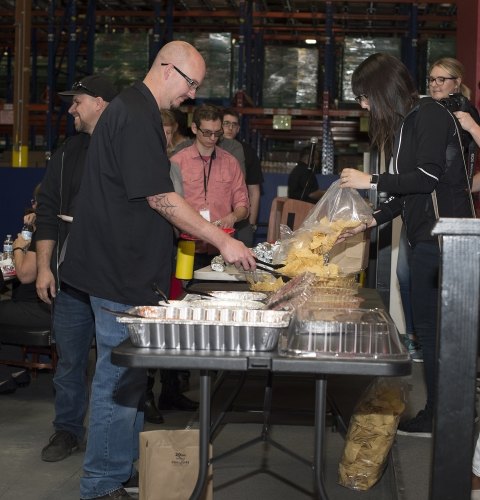 Phoenix Gives Back to St. Mary's Food Bank
Staff from SWCA's Phoenix and corporate office visited St. Mary's Food Bank Alliance and surprised their staff with a treat, to show appreciation for all that they do in our community!
(email hidden; JavaScript is required)
Source to Sea Cleanup
The Amherst office participates in the Source to Sea Cleanup, a yearly trash cleanup of the Connecticut River System that borders Connecticut, Massachusetts, New Hampshire, and Vermont.
Utah Archaeology and Preservation Month
The Salt Lake City office sponsored Utah Archaeology and Preservation Month in May 2018 as a part of SWCA's Spreading The Science initiative.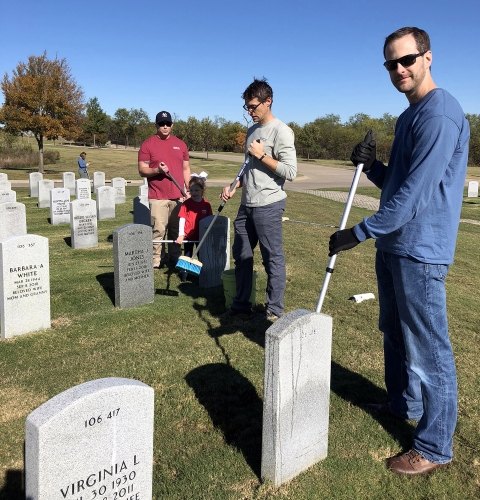 Arlington Carries the Load
The Arlington office partnered with Carry the Load (CTL) and spent an afternoon cleaning headstones of fallen heroes in Texas.
Earth Day
SWCA's Flagstaff office teamed up with Northern Arizona University Graduate Students to clean up a local trail system on Earth Day in 2018.
Go Pink for Women's Health
SWCA launched a company-wide initiative to bring awareness to women's health. The "Go Pink" campaign raised $6,350 for women's cancer charities in one month.
Tucson Donations
SWCA's Tucson office employees donated nonperishable food items, blankets, toiletries and gift cards to support the Youth On Their Own "Spread the Warmth" campaign.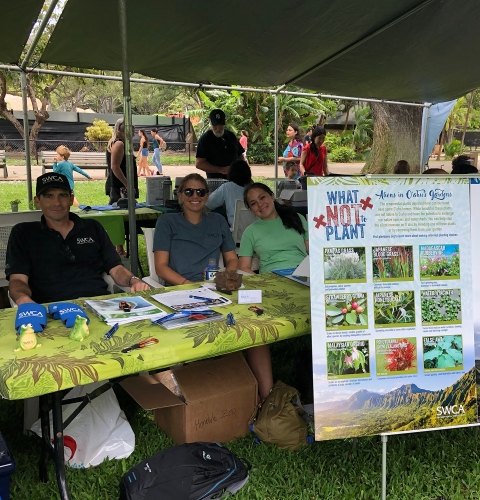 Honolulu's Invasive Species
Employees from the Honolulu office spent a day at the zoo, teaching the public about invasive species on the island and how they can help prevent the spread of them in their own way.
Phoenix Office Donates Clothing
The Phoenix office collected professional attire to donate to Dress for Success; a non-profit whose mission is to empower women to achieve economic independence by providing a network of support and tools to help them thrive in work and life.
California Wildfires
SWCA matched individual employee donations to California Wildfire relief efforts. As a whole, we contributed over $9,660 to the cause in 2018.
Want to Join Our Team?
Take a look at our open positions.
(email hidden; JavaScript is required)