At SWCA, we believe in helping our communities in a meaningful way, collectively and as individuals.
What inspires me is the feeling of contributing in a positive manner to the social and environmental fabric of our communities.

- BILL HENRY, DIRECTOR, SAN LUIS OBISPO
Over the last decade, SWCA's award-winning Gives Back program has grown to reach every community we serve. Each year our employees participate in an array of charitable service projects. We volunteer our time and professional expertise, raise funds for worthy causes, and donate everything from food and holiday gifts for needy families to school supplies for disadvantaged kids and personal care items for shelter residents. Most of these activities are grassroots efforts that take place at the office level.
In addition, SWCA offers employees Gives Back Hours. This annual benefit gives employees 8 hours of paid time to use toward volunteer events, such as donating blood or participating in a park clean-up. SWCA also offers employees the opportunity to donate to charitable organizations in lieu of receiving service awards and holiday gifts.
Last year, SWCA donated $163,000 to 152 charities, and together, our employees dedicated more than 1,600 hours to various events and causes.
Our CEO, Joseph Fluder, tells us how the SWCA Gives Back program started and how far we've come in the video below.
SWCA Gives Back Events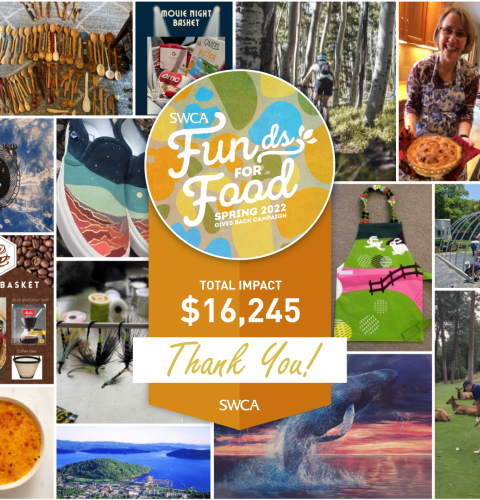 SWCA Raises Funds for Food Security in Virtual Auction
The Fun(ds) for Food silent auction raised a total of $16,245 through employee donations to 37 local and national organizations supporting food security, company donations on behalf of auction prize winners, and a matching company grant to Ample Harvest, a nationwide platform creating systemic change by connecting gardeners who have surplus produce to food pantries in over 4,200 communities.
(email hidden; JavaScript is required)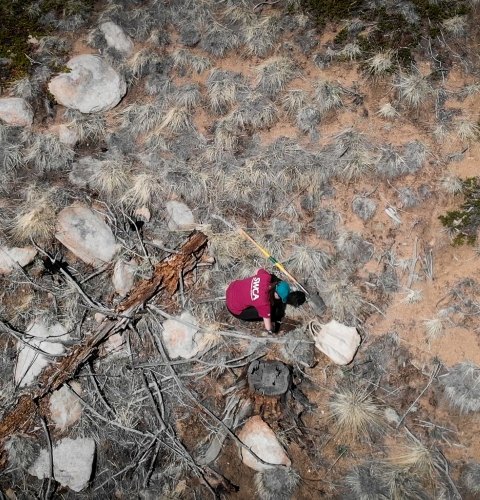 Colorado
Post-fire Tree Planting
Employees from SWCA's Denver and Fort Collins offices participated in The Nature Conservancy's project to plant 10,000 Ponderosa Pine trees in strategically selected areas of the 2002 Hayman Fire's burn scars on the Colorado Front Range.
(email hidden; JavaScript is required)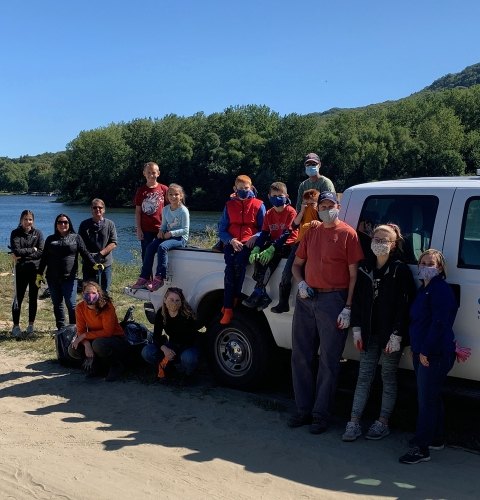 Amherst
Source to Sea Cleanup
The Amherst office participates in the Source to Sea Cleanup, a yearly trash cleanup of the Connecticut River System that borders Connecticut, Massachusetts, New Hampshire, and Vermont.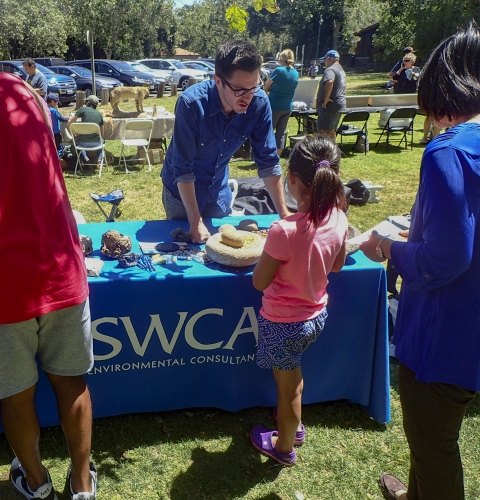 Pasadena
Spreading Science in the Park
Employees in Pasadena participate in the annual Science in the Park event, which brings together science-based businesses, educational institutions, and conservation organizations to foster awareness and appreciation of Orange County's rich cultural heritage and natural history.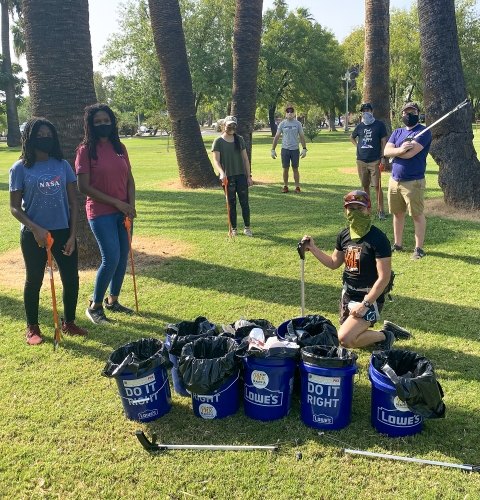 Phoenix
World Cleanup Day
Employees in Phoenix participated in World Cleanup Day, spending a morning picking up trash at Encanto Park, near midtown Phoenix.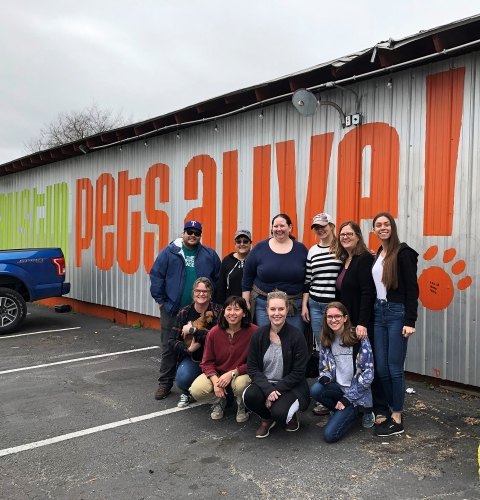 Austin
Volunteering with Austin Pets Alive!
Employees in the Austin office regularly volunteer with Austin Pets Alive!, which specializes in protecting and helping animals that are in danger of being euthanized. Volunteer events have included campus clean-ups at the shelter and organizing inventory at the Austin Pets Alive! Thrift Store.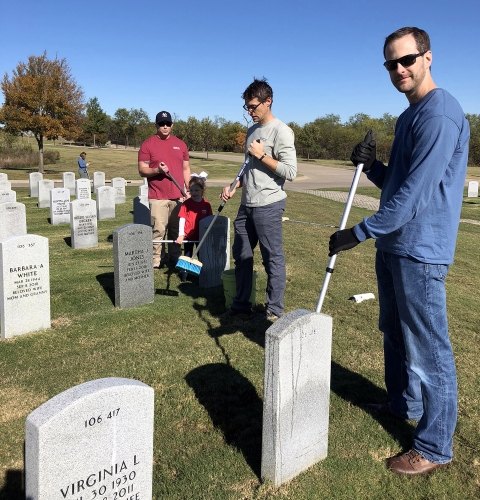 Arlington
Arlington Carries the Load
The Arlington office partnered with Carry the Load (CTL) and spent an afternoon cleaning headstones of fallen heroes in Texas.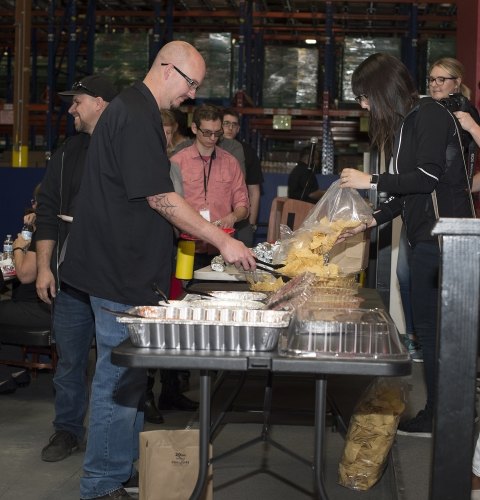 Phoenix
Giving Back to St. Mary's Food Bank
Staff from SWCA's Phoenix and corporate office visited St. Mary's Food Bank Alliance and surprised their staff with a treat, to show appreciation for all that they do in our community!
(email hidden; JavaScript is required)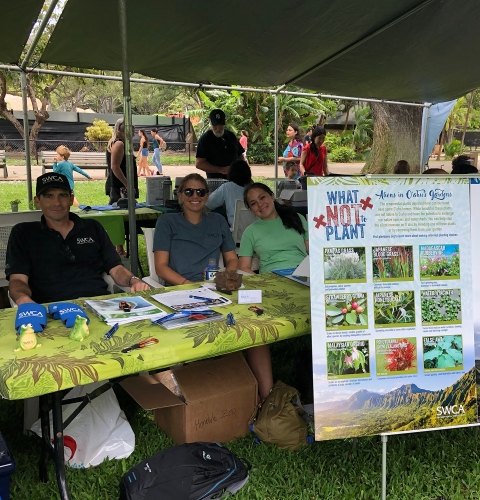 Honolulu's Invasive Species
Employees from the Honolulu office spent a day at the zoo, teaching the public about invasive species on the island and how they can help prevent the spread of them in their own way.
Want to Join Our Team?
Take a look at our open positions.
(email hidden; JavaScript is required)