Whether energy is developed from renewable resources such as wind, solar, biofuels, hydro and geothermal or from more traditional sources like coal, natural gas and nuclear, the energy-generation process can be challenging in the face of ever-changing regulations and market demands. 
SWCA's energy experts have in-depth knowledge of the many project phases and compliance hurdles that generation industry leaders face. Our comprehensive services guide clients through every step of the generation process — from initial Plans of Development and right-of-way applications to resource surveying and post-construction monitoring.
Association Involvement
• American Wind Energy Association (AWEA)
• Gulf Coast Power Association (GCPA)
• Solar Energy Industries Association (SEIA)
• Western Energy Alliance (WEA)
Power Generation Services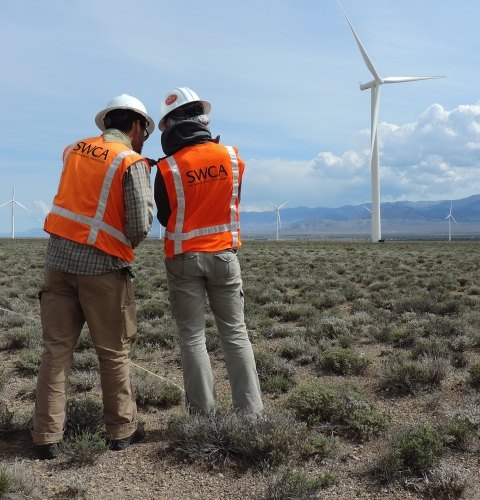 Onshore Wind Services
Working with clients at every step of the process, our nationwide team of experts helps navigate onshore wind projects toward success.
(email hidden; JavaScript is required)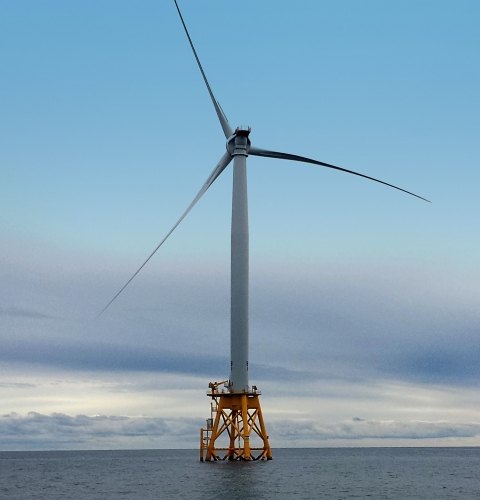 Offshore Wind Services
With an understanding of the regulatory and stakeholder environment that offshore wind development must navigate, we know what's needed to bring your projects online.
(email hidden; JavaScript is required)
Relevant Services
SITE SELECTION
Land Services
Critical Issues Assessments
Preliminary Outreach
Phase I Environmental Site Assessments (ESA)
Site Suitability Assessments (per U.S. Fish and Wildlife Service)
Permitting Strategies
pre-construction
Federal, State and Local Agency Coordination
Biological Studies
Avian and Bat
Terrestrial Wildlife and Plants
Wetlands and Aquatic Resources
Visual Assessments and Simulations
Plans of Development and Land Use Applications
environmental permitting
Federal, State, and Local Environmental Permitting
Species Specific Conservation Plans
Worker Environmental Awareness Programs and Training
Restoration, Invasive Species, and Revegetation Plans
Unanticipated Discoveries Plans
Site Design and Stormwater Management
Stormwater Pollution Prevention Plans
Spill Prevention, Control, and Countermeasure Plans
CONSTRUCTION
On-the-fly Planning, Permit Modifications and Workarounds
Permit Compliance Monitoring, Inspection and Reporting
Assistance Obtaining Variances
Compliance Issue Resolution
post-construction
Environmental Monitoring and Reporting
Mitigation Monitoring
Adaptive Environmental Management
Vegetation Management and Invasive Species Control
Environmental Audits
Enforcement Resolution
Meet the Experts
Team Lead
Chad Evenhouse
Power Generation
Chad specializes in natural resources land planning, environmental permitting, and ecological offset business development. He helps develop and deliver eco-solutions, environmental planning, and land development permitting to clients and is skilled in evaluating complex regulatory pathways to projects.
(email hidden; JavaScript is required)
Regulatory Specialist
Amanda Aurora
Amanda provides strategic permitting and compliance services related to federal, state and local environmental regulations.
(email hidden; JavaScript is required)
Principal Ecologist
Jon Kehmeier
Jon has more than 10 years of experience managing and implementing environmental compliance projects throughout the U.S.
(email hidden; JavaScript is required)
Avian Ecologist
Tom Koronkiewicz
Tom has 20 years of experience in avian ecology and habitat studies and offers particular expertise in avian research projects.
(email hidden; JavaScript is required)
Air Quality Services
Bill Jamieson
Bill provides regulatory negotiation, technical, permitting, and compliance assistance in air quality services including federal PSD/NSR, Title IV and V permits, and state and local air quality permitting.
(email hidden; JavaScript is required)
Take the Next Step
Request more information about our power generation capabilities.
(email hidden; JavaScript is required)