Phoenix, Ariz. - The SWCA board added two additional external directors this year, bringing the total number of director seats to eight.
New to the board are Shane Stowell and Laura Huenneke. Shane Stowell is a partner at RHR International, a 70-year-old firm that combines business acumen and psychological perspective to help develop senior leaders and teams in businesses and non-profits of all sizes. Shane holds a Psy.D. from Loma Linda University. He is an entrepreneur/clinical psychologist who works with clients in healthcare, professional services, high-tech industries, Fortune 100 retail, precious metals, private equity, performing arts, and the nonprofit sector. Shane has been working with SWCA's executive team and senior leaders for the past four years.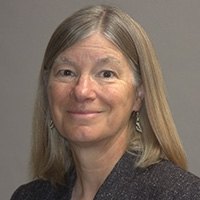 Laura Huenneke is a professor in the School of Earth Sciences and Environmental Sustainability at Northern Arizona University. She earned her Ph.D. in Ecology and Evolutionary Biology at Cornell University. She has numerous professional honors and recognitions, more than 50 peer-reviewed publications, and serves on the editorial boards and as reviewer for numerous scientific journals. In addition to her scientific and academic endeavors, Laura has extensive experience in the organization, development, and strategic visioning for academic institutions. She had served as Dean, Founding Dean, Vice President for Research, and Provost at Northern Arizona University. The combination of scientific expertise and organizational experience make Laura an exciting and unique addition to SWCA's board of directors.