SWCA can help you navigate the complexities of the Federal Energy Regulatory Commission (FERC) permitting and compliance processes. From routing assistance to permitting to compliance management during and post-construction, we have the expertise and experience to ensure project success.
SWCA can negotiate the FERC process on short timeframes. We are adept at working directly with the FERC and other regulatory agencies to assist our clients in the development of a project that recognizes and resolves resource issues prior to construction. Our experience includes both traditional and FERC pre-filing application processes, as well as preparation of Environmental Assessments (EAs) and Environmental Impact Statements (EISs) in compliance with the National Environmental Policy Act (NEPA). We conduct technical analyses and construction compliance inspections on pipeline construction projects — large or small — throughout the United States.
Relevant Services
FERC Project/Work Classification Training and Services
Constructability, Siting and Routing Assistance
Pre-filing Process Management
Section 7(c) Certificate Applications and Environmental Reports
Section 3 Import/Export Authorization Requests
Blanket Certificate Authorization Requests (Automatic and Prior Notice)
Blanket Certificate Annual Reports
Section 2.55(a) and (b) Authorizations
Resource Reports
Applicant-prepared Environmental Assessments
Third-party Environmental Assessments
Third-party Environmental Impact Statements
Implementation Plans
Notice-to-Proceed (NTP) Requests
Economic Impact Assessment
Environmental Justice Assessment
Noise Surveys and Noise Impact Assessment
Right-of-way Restoration
Restoration Monitoring
Meet the Experts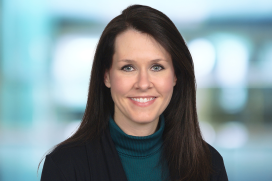 Project Management Technical Director – FERC
Rachel Bell
Rachel has 18 years of environmental management and consulting experience, with a focus on NEPA compliance for energy projects, specifically FERC-regulated natural gas projects from early planning and routing to project completion.
(email hidden; JavaScript is required)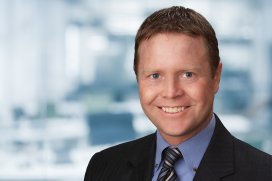 Senior Client Services Lead
Damon Sinars
Damon leads clients through the development process of energy projects, with a focus on large-scale renewable energy, utility ROWs, and navigating key siting and permitting issues from prospecting through construction and restoration.
(email hidden; JavaScript is required)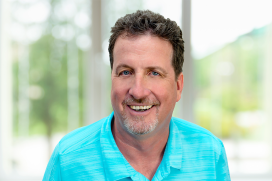 Senior Natural Resources Team Lead
Russell Waldron
Russell has more than 25 years of experience in environmental regulations compliance for federal, state, and local laws with an understanding of the nuances of FERC regulations and NEPA, CWA, and ESA compliance.
(email hidden; JavaScript is required)
Principal Project Manager
Mike Gartman
With 22 years' experience, Mike manages energy projects involving engineering, land use planning, siting, wildlife management, and aquatic resource management in the onshore and offshore market.
(email hidden; JavaScript is required)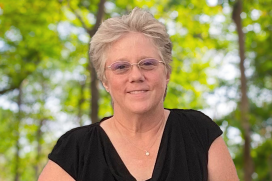 Senior Natural Resources Team Lead
Patty Riley
Patty has more than 35 years of experience managing projects and preparing EISs, EAs, wetland and habitat assessments, FERC environmental reports, and state/federal permit applications.
(email hidden; JavaScript is required)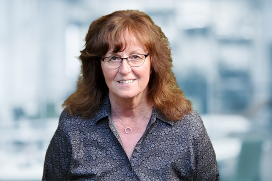 Senior Project Manager
Laura de la Flor
Laura is responsible for the management of on-site investigations and environmental siting studies and preparation of impact analysis, environmental reports for natural gas projects, and federal, state, and local permitting and licensing documents.
(email hidden; JavaScript is required)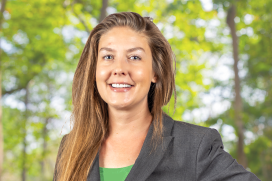 Compliance Services Director - Environmental Inspection
Michelle Boland
Michelle has more than 18 years of experience in project management, NEPA document preparation, and stormwater monitoring services. She specializes in permit compliance and coordination of inspection services for linear projects. 
(email hidden; JavaScript is required)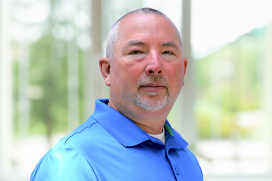 Senior Business Line Director
Scott Urwick
Scott has extensive experience permitting energy projects across the U.S. and managing and completing EAs and EISs in compliance with NEPA. He specializes in managing large multi-disciplinary teams for siting, analysis, permitting, and construction of large projects.
(email hidden; JavaScript is required)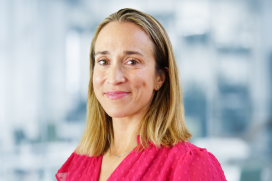 Project Manager
Dana Overcash
Dana has over 12 years of experience working on FERC projects, including FERC 7(c) filings and prior notice filings. Dana also specializes in construction compliance for FERC projects, including the Gulf Run Project and the Atlantic Sunrise Project.
(email hidden; JavaScript is required)