The challenges of land development are unique and complex. SWCA helps land development clients and landowners seeking entitlements meet these challenges so that they can effectively and responsibly achieve project goals.
We provide environmental assistance for the development of master planned communities as well as urban, open space, commercial, resort, and recreational areas. SWCA assists federal and state agencies as well as development, mining, and transportation clients with services for land exchanges. For all projects, we provide creative, environmentally sound solutions that maintain and build project value and demonstrate environmental leadership.
Association Involvement
• Building Industry Association (San Diego)
• Ecological Restoration Business Association (ERBA)
• Society for Ecological Restoration (SER)
• Society of Wetland Scientists
• Turtle Survival Alliance (TSA)
Relevant Services
PERMITTING
Environmental Impact Statements (EIS)
Environmental Assessments (EA)
Third-party Technical Review
Phase I Environmental Site Assessments
Nationwide, State, Regional, Local, and Individual Permits
ASSESSMENT, development, MANAGEMENT, AND RESTORATION
Habitat Assessments and Evaluations
Biological Surveys, Assessments, and Evaluations
integrated PLANNING
Management Plans (Wildlife, Forestry, Grazing, Recreation, River, and Watershed)

Habitat Conservation Plans

Special Area Management Plans (SAMP)
Meet The Experts
West Region
Rob MacAller
Robert has provided expertise in habitat restoration and natural resources for over 27 years. He specializes in negotiating, planning, implementing, and managing projects for land development throughout the west.  
(email hidden; JavaScript is required)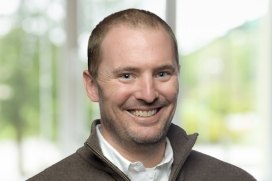 Rockies Region
Nate Wojcik
Nate is a senior ecologist with nearly two decades of reclamation experience in the Rockies Region. He specializes in integrating concepts founded in successional ecology into restoration planning to facilitate stages of ecosystem recovery. 
(email hidden; JavaScript is required)
Take the Next Step
Request more information about our land development capabilities.
(email hidden; JavaScript is required)