Response planning and preparedness should go beyond simply complying with regulations.
The appropriate level of planning can not only reduce the probability of an accidental release, but can limit impacts on public and natural resources, and on your business reputation should a release occur.
Having responded to more than 100 releases and participated in over 40 natural resource damage assessments under the Oil Pollution Act (OPA), our team is intimately familiar with the value of implementing preventative measures to reduce the risk posed by accidental releases. We leverage that experience to provide clients with valuable insights into the implications of a release, how best to be prepared, and how to mitigate the effects of spills and the ensuing response efforts.
SWCA's spill response planning and preparedness team helps clients manage release-related risks while satisfying regulatory requirements. We offer a full suite of response planning services including financial assurance estimation, chemical transport, fate, and effects modeling, sensitive resource mapping, development of contingency plans, training, and spill drill support. We can help clients avoid costly mistakes made by others in the past and share over 200 years of collective experience helping limit environmental liability exposure.
100+
Spill Responses in 32 States, Puerto Rico, and Canada
200+
Years of Combined Experience
Relevant Services
Spill Drills and Training Exercises
Shoreline Assessment (SCAT) and Response Training
Baseline Sampling and Analysis
Response Plans (e.g., SPCC, FRP)
Sensitive Resource Mapping
Financial Assurance Estimates
Transport, Fate, and Effects Modeling
Meet the Experts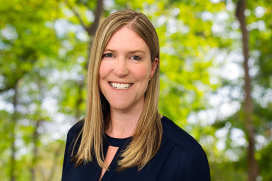 Angie Morrow
Angie has over 20 years of experience in oil spill response, supporting NRDAs and environmental impact assessments. She has an in-depth understanding of the Incident Command System and has provided leadership and coordination within the Environmental Unit for dozens of oil and chemical spills.
(email hidden; JavaScript is required)