Flagstaff, Ariz. – For the 17th year running, SWCA employees raised money and participated in the Climb to Conquer Cancer, benefitting the American Cancer Society.
The 7-mile climb takes place at Arizona Snowbowl Ski Resort near Flagstaff. SWCA's team consisted of 16 individuals (staff, friends and family) who turned out bright and early for the effort. They took off at a blazing pace with everyone crossing the finish line in about 2.5 hours. Some of our crew even ran up the mountain!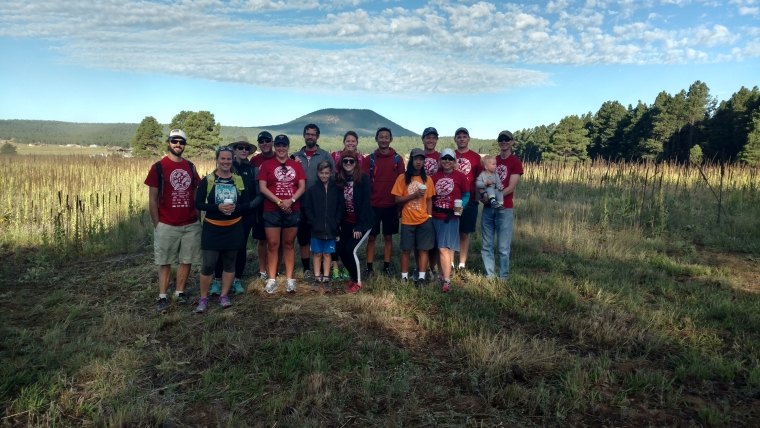 SWCA was able to donate more than $4,000 to the American Cancer Society. The team ranked No. 6 in fundraising, ahead of 46 other teams.
After the Climb, the team was able to enjoy a team potluck at Woody Mountain campground and relax after a long day of hiking. 
SWCA has participated in this event for 17 years:
Total Miles Climbed: 119
Total Money Raised: more than $50,000