PHOENIX—SWCA Environmental Consultants has named Joseph J. Fluder III its new Chief Executive Officer, succeeding John Thomas, who is retiring this month.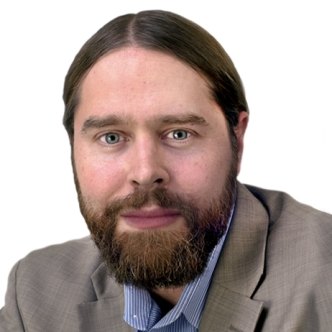 Fluder joined SWCA in 2003 as a water resources and GIS specialist in the company's Albuquerque office. Since that time, he's held a variety of technical and leadership positions, most recently serving as the Chief Operating Officer for the past four years. As COO, he was responsible for operational profit and loss, quality control, sales, client and business development, staff development, and overall financial performance.
"Joseph has progressed through increasingly complex management positions here at SWCA and has done a fantastic job leading our operations as COO," said outgoing CEO John Thomas. "I am confident that under Joseph's leadership, the company is in a stronger position than ever before, and poised to continue to grow and evolve in the future."
In addition to his extensive experience in project management and business development, Fluder has a strong background in human-induced environmental change, particularly in riparian, grassland, and forested areas. He also is an expert in the National Environmental Policy Act, Endangered Species Act, Clean Water Act, watershed management, and habitat restoration. He has taught geography, geographic information systems, and natural resource courses at the University of New Mexico and Central New Mexico College, and he has authored or co-authored numerous professional publications.
Fluder graduated from Hinsdale South High School in Darien, Illinois. He holds a Bachelor's degree in environmental geography from Illinois State University and Master's degree in geography from the University of New Mexico. He has been a member of numerous national professional associations over the past two decades.
With 30 offices nationwide, SWCA provides a full spectrum of environmental services focused on planning, natural and cultural resource management, permitting, regulatory compliance, air quality, and sustainability and climate change consulting. The company's growing team of professionals combines scientific expertise with in-depth knowledge of permitting and compliance protocols to achieve technically sound, cost-effective solutions for environmental projects throughout the United States and its territories.