Reid Persing has been promoted to Natural Resource Director for SWCA Environmental Consultants' Salt Lake City office. He will support the continued success and growth of the office by overseeing staff recruitment and development, project execution, client management, business development, and business operations.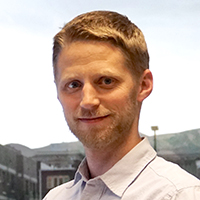 Reid has been with SWCA as a project manager since 2015. During his career he has lead interdisciplinary teams and managed high-profile energy, mining, transportation, and infrastructure permitting and public lands planning efforts in Utah and surrounding states.   
Reid holds a bachelor's degree from the University of Colorado.