John E. Thomas has joined SWCA's Amherst office as a Senior Wetland Scientist. He supports environmental planning and permitting, project management, and proposal efforts in the Northeast.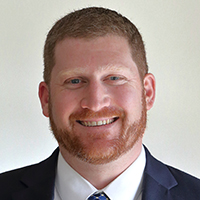 Prior to joining SWCA, John held similar roles for a U.S.-based planning and permitting firm and a Massachusetts-based civil engineering company.
John graduated from Roger Williams University with his bachelor's degree in Environmental Science. He's an avid beer connoisseur and animal lover, and in his free time he enjoys golf, woodworking, attending sporting events, hiking the outdoors, and anything that involves family.