SWCA's recent historic preservation work on a sanctuary renovation in Houston, TX was key to the church's win of a Good Brick Award. Good Brick Awards have been awarded by Preservation Houston since 1979 to recognize outstanding historic preservation projects in Houston.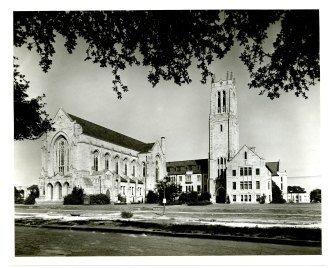 The St. Paul's United Methodist Church contracted SWCA's services for the restoration of their historic 1930 sanctuary using historic preservation tax credits. As part of the Texas Historic Preservation Tax Credit program, non-profits can earn 25% of their qualified rehabilitation expenses in the form of a tax credit.
SWCA's work on this project helped the church earn $2.3 million in tax credits to apply to their construction loan. 
SWCA researched and drafted the National Register of Historic Places nomination, prepared the tax credit application materials, and worked with both the owner and the architect to ensure that all of the renovation work met the Secretary of the Interior's Standards for Rehabilitation.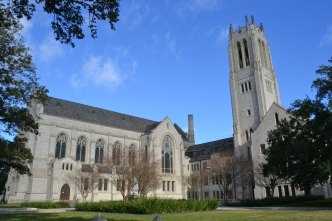 Renovations to the church included updating the HVAC and electrical systems, renovating the basement to improve functionality, and restoring the building exterior, including cleaning the exterior cast stone masonry, and repairing more than 300 original steel casement windows.
SWCA's team consisted of Hannah Curry, Vicki Myers, Amanda Alvarez, Natalie Harrington, Sheri Pike, Joy Hengst, Ashley Humphreys, Yasmin Arslan, Lauri Logan, Lauren Maas, Mike Crow, Chelsea Ferguson, and Steve Cummings. 
"I'm very proud of the work our team put into this project." said Hannah Curry, SWCA's Lead Architectural Historian out of the Houston office.
The award will be given out at Preservation Houston's Cornerstone Dinner on Friday, March 4, 2022.