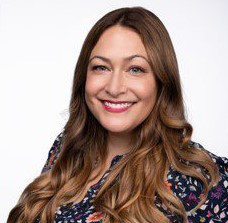 Kristin Mercado has been named SWCA's new People Support Director and will be leading our HR People Support Team and our employee engagement, inclusion and diversity, performance management, employee relations and compliance programs.
Kristin comes to SWCA with extensive experience in human resources, leading employee relations, compliance, learning and development, and recruiting teams in past roles. She is passionate about helping people feel supported, valued, included and happy at work and she loves facilitating training. Kristin has a bachelor's degree from Arizona State University in Supply Chain Management and a master's degree from Arizona State University in Applied Management and Leadership.
Based in the Phoenix, AZ area, Kristin loves to travel, cook, bake, craft, go for long walks, volunteer, and read. She also has a 10-year-old daughter who loves archery and the Simpsons, as well as 2 corgis who love to bark at everything – especially on Zoom calls!