Dorrana Stewart, a co-lead of the Black Employee Resource Group at SWCA alongside Iynna Baker, discusses her intentionality in leading the ERG, dispelling myths about the Black community, and what she loves to do outside of work.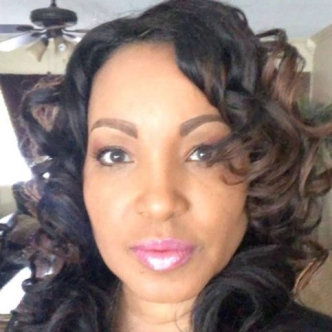 Dorrana Stewart, Payroll Manager and co-lead of the Black Employee Resource Group at SWCAQ: Hi, Dorrana! Thank you for sharing your time with us today. Would you like to get started by telling us about yourself and your career?
A: I've worked in payroll for public and private entities in areas including hospitality, accounting firms, local government such as the City of Phoenix, and the food industry. Now I'm in the environmental industry. I love working with numbers, so payroll has been the perfect career for me. As Payroll Manager at SWCA, I run a four-person team that makes sure our employees are paid on time and we regularly audit our payroll. I've been here for over three years, and I've got a great team here.
I received my Bachelor's in Accounting, and in 2020, I earned my MBA online from the University of Phoenix while working at SWCA. I was born and raised in Phoenix, Arizona.
Q: What are your favorite things to do outside of work?
A: A huge stress reliever for me is gardening. Right when I get off work, I love to go outside to check my garden and get excited about the things that are growing. I'm currently growing herbs, spinach, and salad. It brings me peace. I love spending time with my family and travelling to the Carribean with my husband. We are heading to Jamaica for our anniversary this June! I'm also a community activist. My husband and I founded the Stop the Violence Peace Fest in the Phoenix area in 1999 – but then Covid hit, so we're hoping to get back to that.
When my husband retired, he started a food truck business called Thermy Therm's café and made me a co-owner. It's really taking off and receiving big brand deals. He's a professional and talented chef, so the business is mostly his thing, but we love working together on it.
Q: How did you start leading the Black ERG, and what does leading the group mean to you?
A: I founded the Black ERG in 2021. A former director of the People Support department asked me if I might be interested. I had my head down in payroll, so leading an ERG was not on my radar. I realized that it was something I'd like to do because it brings me back to community involvement. It's an important space to have at SWCA, and I cherish the members and this space. I put in hard work to regularly host interesting guest speakers.
In 2022, we started an initiative to honor our group members by providing a space for them to speak about what they do (at SWCA and outside of work) and their perspectives, struggles, and accomplishments. I want to make sure that SWCA continues to work toward more inclusion and diversity, and having this ERG is a way the company can continue doing that.
Q: What are the goals and activities of the group?
A: In addition to regular guest speakers and opportunities to honor our ERG members, we want to consistently educate about Black history. We discuss redlining that's still happening throughout the country, Jim Crow laws, and microaggressions. How our history is taught has been changing in schools, so our group uses this space to counter that. We also plan to teach about the importance of Black fathers; this is not talked about enough. There's a myth that there aren't really Black fathers – and we want to address that because it's hurtful and untrue.
Q: What would you like people to know about your culture and history?
A: I would like everyone to know that we are very compassionate and strong people. We celebrate our culture by buying from and supporting Black businesses. We like to have gatherings with our people, celebrating food and great music. That's a big part of the culture in a Black community. For me personally, it's all about working with larger corporations that want to support diverse businesses, which we're doing with my husband's food business.
Regarding our history, I would like to see the myths dispelled. People still have misconceptions around who Black people are and what we do. There are certain words and actions that affect us and refer to us harmfully. We want people to recognize us and show compassion by becoming better educated on microaggressions.
Q: How can individuals better support and be allies to the Black community?
A: To really start to understand Black people and our experiences, try to understand the microaggressions that affect us. That is huge. A way to help is to be educated so that you can recognize when a microaggression is happening, and then step in and say something. This goes for all of us. We need to learn what offensive terms and phrases affect different groups, especially underrepresented groups.
People can be allies to the Black community by giving us the opportunity to grow and take on leadership positions. Support us as we support others. Find commonalities. A big part of the problem is that people look for differences. But in truth, we have a lot of things in common, and we can all help each other.