In honor of Women's History Month, we spoke with Dr. Nicole Smolensky, lead biologist and lead of the Women of Color in the Sciences ERG at SWCA. Nicole shares a bit about her career path as a biologist and how and why she formed Women of Color in the Sciences ERG. She also discusses some of the challenges faced by women of color in the sciences and ways to address these challenges.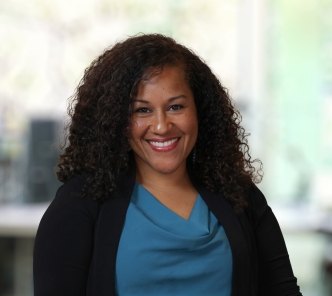 Q: Can you talk about your career path and how you got started at SWCA?
​​​​​​A: I've always been interested in biology and the natural world – wildlife in particular. My parents were physicians, so an affinity for biology came naturally to me. After receiving my undergraduate degree in biology, I pursued different areas of research in graduate school at Texas A&M University. I was on an academic career track thinking I would become a professor. 
I joined SWCA in 2015 as a field technician in what I thought would be a temporary role. During my first year here, I ended up using my degree more than I thought I ever would, particularly my technical writing skills. I also realized the company had a deep bench of scientists from a variety of disciplines with a common goal - taking our scientific knowledge and applying it to solutions for permitting. That was the sweet spot for me and the reason I stayed. I could capitalize on my specific biology interests, ability to evaluate complex problems, and develop plans and solutions. I also found that there was still a space for teaching and collaboration. I found my niche.
Q: What are some of your interests, hobbies, or passions outside of work? 
​​​​​​​​​​​​A: ​​​​​​​I have strong family values. Outside of work, it is mainly caring for my children right now. I have two energetic boys that are four and six years old. I love taking them outside to cultivate their interests in the natural world.
Q: How and why did you become the Women of Color in the Sciences group lead? 
​​A: ​​​​​​​​​​​​​​There was a call from SWCA to increase Inclusion and Diversity efforts in the company, back around 2018 and 2019. They didn't know what that would look like yet, but they knew they needed to do something. Leadership reached out and asked if I would like to support these efforts. I was eager to help in whatever way that might be. Around this time ERG groups surfaced in the company, and we identified that as one of the ways we could increase our I&D efforts, so I volunteered to lead an ERG group.
Women of color are often the minority in the sciences. The pathways to our successes are long and sometimes lonely given historic marginalization and underrepresentation of our layered identities as people of color and as women. I decided to start this ERG to offer a space for women of color to connect, feel supported for their whole identity, and identify issues that we can collectively address to improve inclusion and diversity at SWCA. 
Q: What are the accomplishments, priorities, and goals for the group? 
​​​​​​​A: Our mission statement sums it up well: We aim to champion the career growth and development of women of color scientists across the company. We intend to accomplish this through collaboration, dialogue, networking, and other actions. Our mission serves the One SWCA core value of creating a space for an under-represented group to cultivate a support network and develop a voice where this group feels able and comfortable to meaningfully contribute to our Sound Science and Creative Solutions.
​​​​​​​More than anything, our group provides a respite from the daily burdens that we face as women of color in the sciences from microagressions, internal and external oppressions, and other things that build up and take up our head space. This group has been incredible for retention and building community. It makes us feel seen and heard and it facilitates a powerful network for women of color in our company to grow in positions of leadership.  
Some priorities for this year include hosting an open house, determining opportunities for a group Gives Back event, and determining and communicating how allies can be a part of the group.
Q:  How have you benefitted from being in the group?
A: The network of our group is amazing. They have given me courage and wisdom in being a better and stronger advocate for myself and others. As a facilitator, I've improved my communication and group facilitation. These honed skills transfer well to my day-to-day project work that require good communication and maintenance of good relationships with clients, agencies, and project teams.  
Q:  What are some potential challenges for women of color in the sciences? How can we address these challenges in the workplace and beyond?
​​​​​​​A: A big challenge is not being seen or heard. And this can be really subtle. When a woman of color takes a chance to speak up about something and is dismissed, or when there is a microaggression in a group setting that manifests from ignorance, that woman is not being seen. All of these things get layered on and take a toll.
It makes a big difference for a company to take the time to consider messaging, understand the power of words, plan events, and share resources and opportunities. And to understand the sweet spot between asking for feedback while respecting our time and energy - it can be exhausting to always have to be in the position of educators and representatives, but we do appreciate the opportunity.