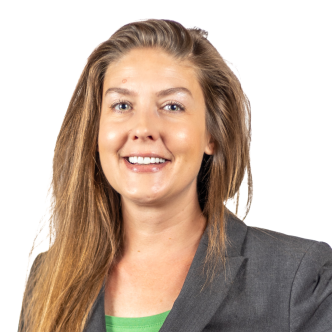 Michelle Boland is promoted to Director of Compliance Services - Environmental Inspection. In this role, Michelle will continue to work with offices and environmental experts across the company to pursue new construction compliance opportunities.    
Michelle has a B.S. in Environmental Science from Allegheny College in Meadville, Pennsylvania.  She started her career working for smaller consulting firms as an Environmental Inspector (EI) and has been with SWCA for more than 6 years.
She specializes in permit compliance and environmental inspection services for linear construction projects. Michelle brings more than 18 years of experience in project management, stormwater monitoring, erosion and sediment control, spill prevention control and countermeasure services, soil and groundwater remediation, and statistical analysis of environmental data.  
"My primary goal is to standardize and grow SWCA's construction compliance program to be the top inspection firm in the country, and in sectors including O&G, renewable energy, transmission, and transportation. I realize the range of work opportunities and strong client relationships that EIs bring to consulting firms, and I've been working to make SWCA the preferred consulting firm for EIs by offering competitive pay packages and providing substantial office support and technical guidance for EIs and other field personnel," said Michelle.