In honor of Asian Pacific Islander (API) Heritage Month, we spoke with SWCA's API Employee Resource Group (ERG) Co-Lead, Austin Xu, Project Manager out of SWCA's Pasadena office. Austin shares a bit about himself and his career path and the circumstances prompting him and co-lead Sunny Lee to create the API ERG. Austin also discusses what he would like people to know about his culture and how people can better support and be allies to the API community.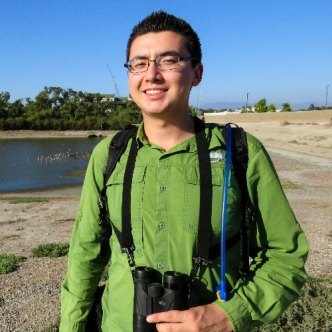 Q: Can you tell us about yourself and your career – how did you get started at SWCA?
A: I just passed five years with SWCA. I started as an on-call bio tech while in grad school. It was a flexible way for me to get my foot in the door professionally while getting my degree. For our client SCE, currently I work with the environmental clearance and construction support for transition roads and road maintenance projects.
Q: What are your favorite things to do outside of work?
A: I'm big on hiking, being outside, and camping, and on the flip side I also really enjoy staying at home, playing games, and watching my favorite shows.
Q:  How did you become involved with leading the API ERG and how has it impacted you?
A: We were inspired to create this group partly due to the increase in Asian hate crimes our community faced in this country these past few years.
Q: What are the goals and activities of the group?
A: While Sunny and I were establishing this ERG, our main goals were to connect with other SWCA employees who identify as Asian and/or Pacific Islander and become a resource for them, share relevant information about the API community with the broader SWCA community, and find ways to support API diversity both internally and externally. 
After about a year since its creation, the API ERG has a growing roster of people involved and we have established a solid foundation as a group. We have accomplished a lot in the time that we have been active, including celebrating API Heritage Month with the company last year, and we look forward to what's to come in the future!
Q:  What are some things you like people to know about your culture and history? 
A: I would like for people to be aware that we are a lot more culturally diverse than what appears on the surface. People should not assume someone's ethnicity based on how they look or what language they speak. For example, I am half-Chinese while my girlfriend and her family are Taiwanese. Even though both my family and my girlfriend's family speak Mandarin, I know that it would be incorrect to assume that they are Chinese.
Q: How can individuals better support and be allies to the API community? 
A: Share your support for anyone experiencing these API issues and make it clear you are aware of the issues and are part of that support network. Additionally, be aware of everyday misconceptions and microaggressions that may present as subtle but can be really harmful, such as the "Model Minority Myth."