SWCA Environmental Consultants names Newton DeBardeleben and Reid Persing as Program Management Directors. DeBardeleben and Persing will lead a core team focused on project execution and scaling SWCA's capabilities to meet the needs of a key client in the power generation and transmission sector.
SWCA program management is designed to scale SWCA's resources and capabilities, streamline service delivery, and promote innovation across projects for SWCA's largest, most complex clients.
"With Newt and Reid's leadership, we will continue to bring staff from different offices, departments, and projects together into one team that focuses on delivering for a key client," said Norma Crumbley, senior vice president of the Rockies region, and program management leader at SWCA. "So, in addition to deepening our knowledge of the client's unique needs, we can most effectively deploy the resources needed to meet their development cadence and expand opportunities to innovate on a national scale."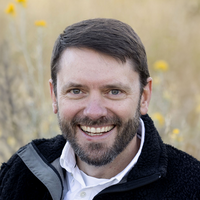 Newt DeBardeleben joined SWCA in 2020 as a senior project manager in the Salt Lake City office. DeBardeleben has more than 20 years of experience in environmental consulting and management, having managed large multi-state transmission projects for multiple agencies and as an office director for a prior firm. Throughout his career, DeBardeleben has developed deep relationships with clients across the power generation sector. 
Reid Persing joined SWCA in 2015 as a project manager and has played several critical roles in growing clients, staff, and projects across SWCA. Persing will bring his experience as the former Salt Lake City natural resources program director and client services director to this new position that blends client, project, and team management to elevate SWCA's project delivery.  
The most recent client introduced to SWCA program management is a global leader in renewable energy and transmission passionate about powering the world with clean, renewable energy. SWCA has completed hundreds of projects with this client nationwide throughout the last two decades, supporting the entire project lifecycle including due diligence, planning and permitting, construction compliance, and operational support.
SWCA will continue to introduce the program management team model to additional clients in 2023. Learn more about how SWCA supports the power generation sector.