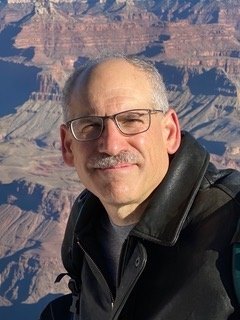 Eric Fajer is promoted to Talent Acquisition Director. In this role, Eric will continue to lead SWCA's recruiting team, while working and collaborating more closely with senior leaders on talent acquisition strategies. 
Eric joined SWCA in 2021 as a Senior Talent Acquisition Partner for the Rockies region. In this time, Eric has played a key role in scaling up SWCA's team of recruiters, resulting in the company setting hiring records in 2022 and YTD in 2023, adding key talent to support our rapid growth. 
Eric has an impressive education and professional background. He earned a bachelor's degree from Stanford and a Ph.D. from Harvard. He was a climate change and butterfly ecologist and rainforest conservation advisor. He then spent 17 years with CH2M HILL as an international and strategic staffing manager and three years as a federal/international recruiter for Gilbane Building Company.
"I am looking forward to continuing SWCA's goal of hiring the best individuals in the industry who value our collaborative, caring, science-driven SWCA culture, while still meeting our clients' needs," said Eric.