October 24-26, 2023 | 8am - 12:30pm PDT
SWCA's Applied NEPA Process and Impact Analysis Workshop is online, highly interactive, and includes facilitated breakout sessions with our expert instructors.
This virtual workshop will provide the tools you need to write National Environmental Policy Act (NEPA) documents that are clear, concise, and defensible, and facilitate the rigorous NEPA process in less time, all from the comfort of your own home or office. The course is highly interactive and includes breakout workshops facilitated by instructors where you will work on a real-world example project from kick-off to final decision.
Both new and experienced NEPA practitioners will be provided an overview of the NEPA process, a review of legal requirements and pitfalls, and an opportunity to work on real-world NEPA projects in an instructional and interactive workshop atmosphere. The course was inspired by evolving federal agency direction to complete NEPA projects within aggressive, truncated schedules and mandated page limits. It was developed by SWCA after years of training federal agencies on how to develop effective NEPA documentation. The course will also include an overview of recent NEPA case law and regulatory shifts, including the potential ramifications of the most recent proposed changes to the Council on Environmental Quality (CEQ) regulations.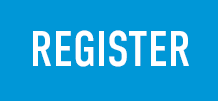 Can't make it? Click here to join our mailing list for exclusive early registration for the Spring 2024 workshop.
Course Fees
Non-Government Rate - $995
Government Rate - $895
Student Rate - $895
Tribal Rate - $795
Discounts are available for groups of 3 or more. (email hidden; JavaScript is required) for more information. For groups of 15 or more, (email hidden; JavaScript is required) to discuss customized training opportunities for your staff.
Course Materials
Instructors will provide registrants with access to a digital training manual, course workbook, and additional training resources.
Matt was an excellent instructor. Seems to know the topic inside and out and displays a great deal of energy teaching the class. Great course!
Intended Audience:
Industry managers and planners who work on federal lands or with federal permits

Agency planning and environmental coordinators

Municipal planners

Consultant project managers and resource specialists

Decision-makers involved in or reviewing NEPA documents 
After completion of the workshop, participants will:
Understand the overall philosophy and purpose of NEPA. 
Receive a basic overview of the CEQ guidelines and NEPA case law.  
Have a working knowledge of the stages and levels of the NEPA process.  
Understand the implications of the decisions required throughout the NEPA process. 
Be prepared to determine appropriate situations for categorical exclusions (CE), environmental assessment (EA), and environmental impact statements (EIS).  
Have the practical skills to be able to write streamlined defensible documents that meet the updated NEPA regulations regarding schedule and page requirements. 
Learn the role of major federal agencies in the NEPA process and understand the responsibilities of the "third party" NEPA consultant in agency analysis. 
Have an understanding of the responsibilities and ethics of the lead agency, cooperating agencies, and NEPA consultant. 
Understand the step-by-step process from project kick-off through publication of a decision. 
Learn how to design a NEPA process and maintain the administrative record to minimize litigation risks. 
Daily Class Breakdown
Day 1
Course Overview
Introduction to NEPA
Project Kickoff: Identifying the Players and Appropriate Level of NEPA Analysis  
Document Outline: A Plan for Concise and Defensible NEPA
Purpose and Need: Setting the Stage for the Project
Day 2
Developing a Reasonable Range of Alternatives
Eliminating Alternatives from Detailed Analysis 
Planning for Streamlined Issue-Based Impact Analysis
Identifying Substantive Issues
Eliminating Non-Substantive Issues
Day 3
Cause-and-Effect: Identifying Impact Indicators and Methodology
Writing Streamlined Impact Analysis 
Cumulative Impacts Analysis
Course Closeout/Questions