Rio Franzman was recently promoted to Natural Resource Program Lead for SWCA Environmental Consultants' Bismarck, N.D. office. He will manage the natural resource program, develop and build client relationships, strategically develop new clientele, and mentor staff in Bismarck and throughout the region.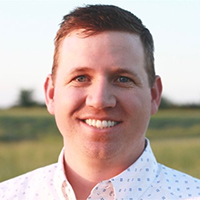 Franzman has been with SWCA since 2015, recently serving as SWCA's large infrastructure Project Manager in the company's Houston office. He recently managed all environmental and regulatory permitting for a $1.6 billion dollar natural gas pipeline project for one of North America's largest infrastructure companies.
Franzman holds a bachelor's degree from Southern Utah University in Zoology. He has over a decade of environmental consulting experience directing projects in natural resource surveys, permitting, and regulatory compliance and has successfully completed projects throughout the Great Plains, Rocky Mountains, Texas Gulf Coast, and Australia. His expertise resides in mining, oil and gas, and land development.