Paul Burnett has been promoted to Cultural Resources Director for SWCA Environmental Consultants' Denver office. He will support the continued success and growth of the office by overseeing staff recruitment and development, project execution, client management, business development, and business operations.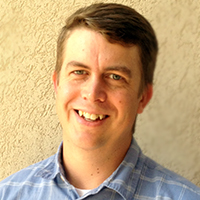 Paul has been with SWCA since 2004. He most recently served as the Cultural Resources Team Lead in the company's Fort Collins office and has played an important role in the cultural resources program in Colorado, leading survey and excavation projects, developing project strategy and approach, managing complex projects, and working closely with clients and agencies.
He's been a member of SWCA's Science Leadership Program since 2010. His work in statistical modeling that spans historic properties, fire studies, and desert tortoise research earned him the first Steven W. Carothers Scientific Merit Award in 2016.